Snowball patrol: Russian police pelt runaway car with snow during high-speed chase (VIDEO)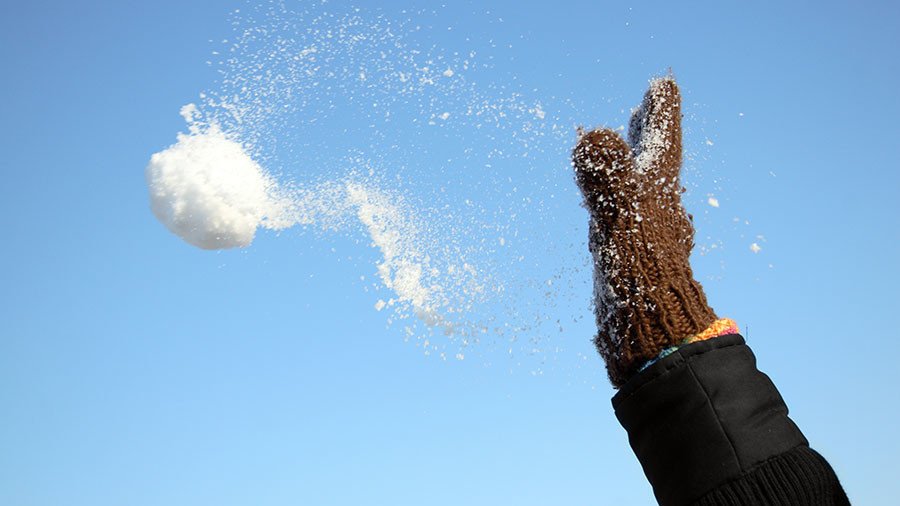 When there isn't time to unroll a spike strip, there is always snow – or so thought a Sakhalin police patrol engaged in one of the most unimpressive attempts to stop an escaping driver in recent memory.
An amateur video of the incident on a street in Yuzhno-Sakhalinsk, the biggest city on the Pacific island, has been uploaded to social media by local news outlet ASTV.
The undated footage shows two cops walking out into the middle of a road, evidently having been warned of the rogue white Toyota Cami 4x4 speeding towards them. As the vehicle appears and closes in, the two simultaneously throw snowballs at the windshield.
The Toyota drives past without slowing down, followed by four other vehicles in pursuit. Realizing their attempt failed, the officers get in their car and join the chase.
While the incident has prompted ridicule online, ASTV says that sterner measures were deployed. In a second video, the same car is stationary, riddled with bullet holes, while two windows are shattered.
The outlet reports that the car appears to have been stolen by the son of its owner – who can be seen bemoaning the state of her vehicle in the second video. The driver managed to get away from the police on foot, after leaving the 4x4 behind.
The names of those involved have not been released, but the investigation continues.
You can share this story on social media: