'Lagging behind': EU invests $1.2bn in supercomputers to compete with China, US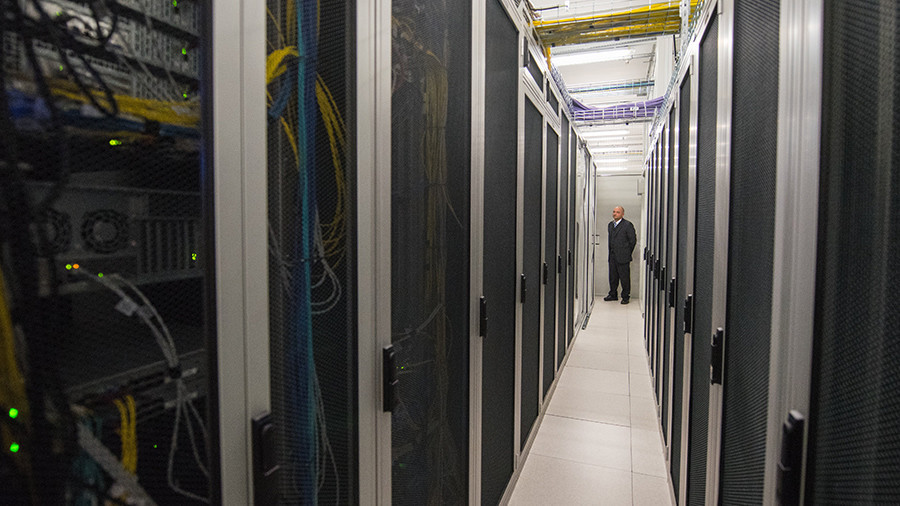 The EU says it is "behind" when it comes to supercomputers, and plans to invest $1.2 billion in at least four of the machines. The move is seen as an effort to play catch-up with countries including China and the US.
In a European Commission press release on Thursday, the Commission's Vice President for the Digital Single Market Andrus Ansip said the EU is "lagging behind" when it comes to supercomputers.
"We do not have any supercomputers in the world's top ten," he said.
To fix that problem, the commission plans to use €1 billion ($1.2 billion) of public funding to invest in at least four supercomputers by 2020. Of that amount, $589 million will come from the EU. A similar amount will come from individual member states and "associated countries" that sign up for the project. "Private members of the initiative would also add in-kind contributions," the release states.
Two of the supercomputers will be "world-class pre-exascale supercomputing machines," capable of at least a hundred million billion calculations per second. At least two "mid-range supercomputing machines" capable of tens of millions of billions of calculations per second will also be part of the investment. Meanwhile, a development of the exascale machine, which is the current frontier for supercomputers, "based on EU technology," is eyed for 2022-2023.
The $1.2 billion will also partly go towards "providing and managing access to these supercomputers to a wide range of public and private users."
Ansip said the move will help in the development of technologies, including artificial intelligence and the building of applications for use in areas such as health, security, and engineering. "Supercomputers are the engines to power the digital economy," he said.
The EU Commission also noted that "high-performance computing is a critical tool for understanding and responding to major scientific and societal challenges, such as early detection and treatment of diseases or developing new therapies based on personalised and precision medicine." It also said it is beneficial for preventing and managing large-scale disasters, specifically noting the paths of hurricanes and earthquake simulations.
A total of 13 countries have signed up for the plan: Belgium, Bulgaria, Croatia, France, Germany, Greece, Italy, Luxembourg, the Netherlands, Portugal, Slovenia, Spain, and non-EU Switzerland. "Other Member States and associated countries are encouraged to sign the EuroHPC declaration," the release states.
The two fastest supercomputers in the world are currently based in China. The US and Japan dominate most of the rest of the top 10.
You can share this story on social media: