Qatar's foreign minister says Gulf crisis is all over a woman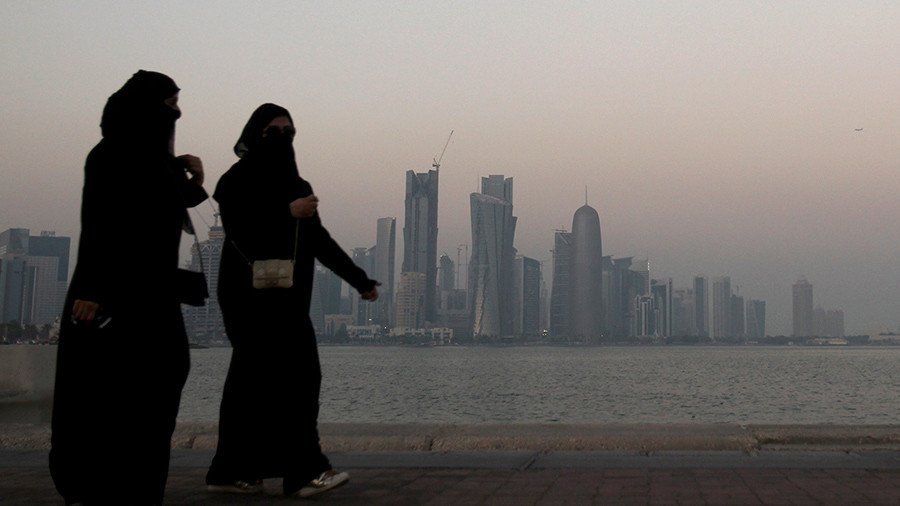 Qatar's Foreign Minister has made the extraordinary claim that the diplomatic crisis in the gulf was all brought about by a dispute over a woman renewing her passport.
Speaking on Qatari national television Minister Mohammed bin Abdul Rahman al-Thani said that the country's refusal to extradite the wife of an Emirati opposition figure led to the UAE taking an aggressive stance against its neighbor and launching attacks in the media.
The woman and her husband moved to Qatar after leaving the UAE in 2013. The husband subsequently moved to the UK but the woman stayed in Qatar because of family ties. When she tried to renew her passport the Emirati embassy refused her application and demanded her extradition.
READ MORE: Norway halts arms sales to UAE over Yemen war
Minister Al Thani said the Crown Prince of Abu Dhabi, Sheikh Mohammed bin Zayed, sent envoys to the Emir of Qatar, Sheikh Tamim bin Hamad Al Thani, to demand the woman's extradition but the Emir refused the request.
"Prince Tamim refused to extradite the woman because she was not wanted in a criminal offense, and this would be contrary to international law and the Qatari Constitution," the foreign minister said.
Over six months ago Qatar's neighbors, including the United Arab Emirates, Saudi Arabia, Bahrain and Egypt, cut off diplomatic relations with the gulf state and blockaded it by land, sea and air.
Two months before the diplomatic crisis blew up the UAE stepped up media attacks on its neighbor and when Qatar sought an explanation for the attacks it claims it was told that if the woman was handed over they would stop. However Doha again refused to hand over the woman.
Al Thani explained that the UAE then briefed Saudi Arabia on the stand off. In a subsequent meeting with the Emir the then Crown Prince of Saudi Arabia, Muhammad bin Nayef, who has since been relieved of all his positions, told the Qatari leader that there would be no dispute if the woman was handed over to the UAE.
You can share this story on social media: