500,000yo hunter-gatherer 'paradise' discovered near Israeli highway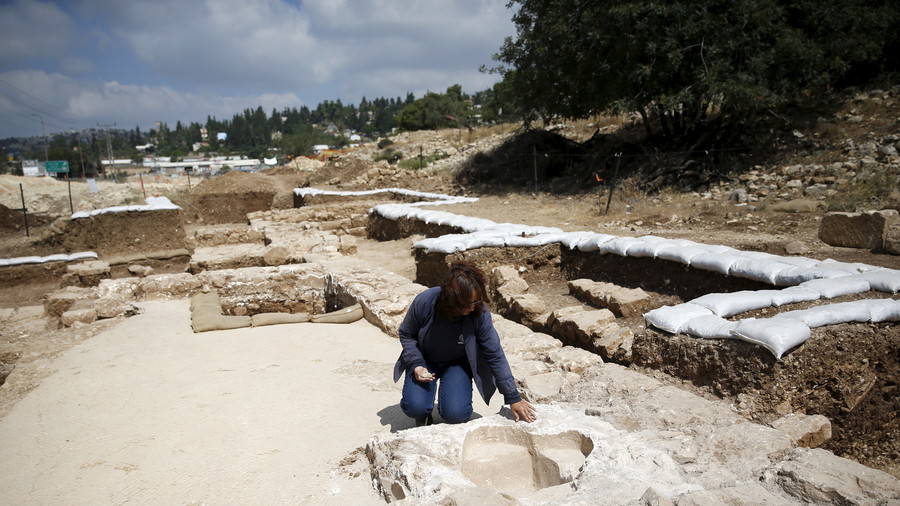 A prehistoric "paradise" was unearthed near a busy Israeli highway, archaeologists have announced. Hundreds of artifacts were found at the site, which once boasted a stream and an abundance of animals for hunters.
The rare discovery was made at Jaljulia, northeast of Tel Aviv, just next to a major Israeli roadway. In an announcement made on Sunday, the Israel Antiques Authority said that they have already uncovered hundreds of flint hand axes at the site, which dates back half a million years.
Archeologists say the site was once home to a stream, vegetation, and an abundance of animals – a "paradise" on earth for our homo erectus, hunter-gatherer ancestors.
"It's hard to believe that between Jaljulia and highway 6, five metres below the surface, an ancient landscape some half of a million years old has been so amazingly preserved," Ran Barkai, head of Tel Aviv University's archaeology department, which participated in the dig, said in a statement as cited by AFP.
He added that "for people, it was like a paradise, so they came here again and again."
The site was discovered after the land was surveyed for artifacts ahead of a planned construction project.
You can share this story on social media: