17yo boy shot dead by Israeli forces during West Bank clashes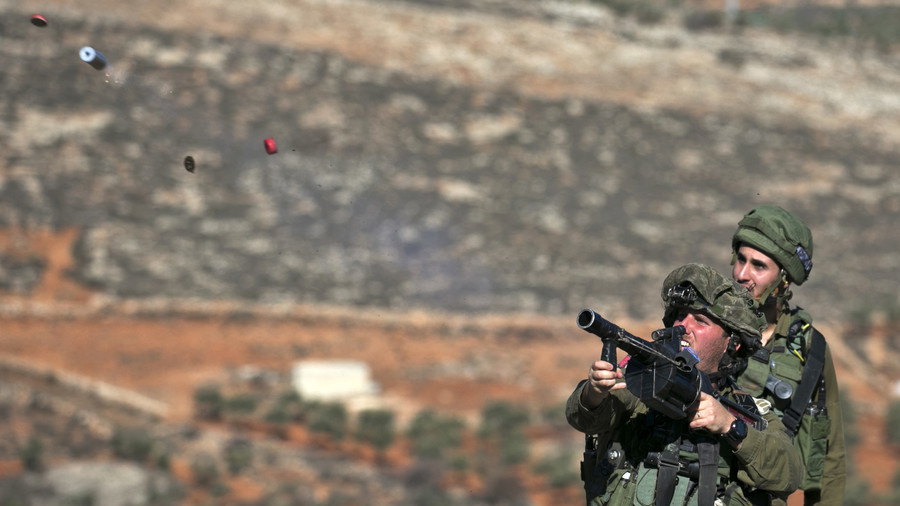 A Palestinian teen has been shot dead by Israeli soldiers following clashes on the West Bank, the IDF and the Palestinian Health Ministry have both confirmed.
Musab Firas al-Tamimi, 17, was shot dead in the village of Deir Nizam north of Ramallah in the occupied West Bank Wednesday. A protest in the village erupted into a riot, with around 30 Palestinians throwing rocks at the Israelis, according to an Israeli army spokeswoman. The soldiers claimed to see al-Tamimi holding a gun and opened fire in his direction, fatally wounding him. Whether al-Tamimi was armed or not was not confirmed at the time of the shooting.
"The circumstances are being investigated," the IDF spokeswoman said, as quoted by the Times of Israel.
Al-Tamimi was hit in the neck and taken to a nearby hospital where he was pronounced dead, said a spokesperson for the Palestinian Red Crescent. This brings the total number of Palestinians killed in the unrest following US President Donald Trump's recognition of Jerusalem as the Israeli capital in December to 14. Twenty-two more Palestinians were arrested in protests across the West Bank Wednesday, according to the Palestinian Prisoners Society.
Ignoring warnings that it would spark a wave of protest and derail whatever is left of the Israeli-Palestinian peace process, an adamant President Donald Trump recognized Jerusalem as the capital of Israel and announced the American embassy would be moving there from Tel Aviv. Both Israelis and Palestinians consider the Holy City to be their rightful capital and the decision sparked mass anger in the Arab and Muslim world, including sometimes violent protests throughout the Israeli-occupied territories.
You can share this story on social media: