Germany says women at risk outside 'safe zones' instead of preventing attacks – former MI5 officer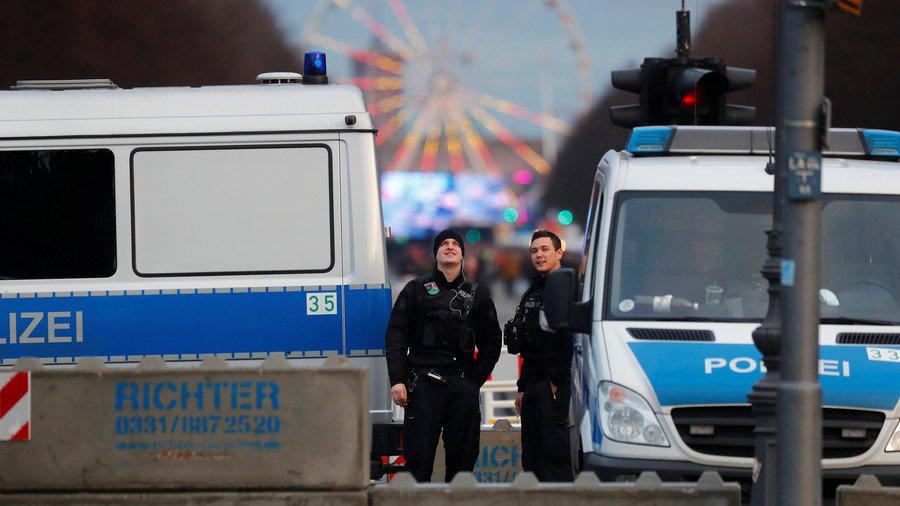 "Safe zones" set up in Germany for women over fears of sexual assaults are targeting victims instead of perpetrators, who should be dealt with in order to prevent new attacks, says former MI5 intelligence officer Annie Machon.
More than a dozen incidents of sexual assault were reported at New Year celebrations in Berlin despite the establishment of "safe zones" for women, which had been set up to protect women for the first time.
A number of women told RT that the zones still don't make them feel safe. Three suspects were also detained at celebrations in Cologne, according to local media, after nine women reported being sexually assaulted.
RT: What do you make of the safe zones for women, especially since sexual assaults apparently still took place?
Annie Machon: It is a good initiative in order to make women feel safe. However, it's perhaps targeting the wrong group. You need to investigate the people who might be perpetrating the attacks and stop those attacks, rather than offering a safe haven for women after those attacks had happened. I can understand why the general authorities did this in Berlin, particularly after the assaults you mentioned in Cologne two years ago, as well as in Dortmund, Dusseldorf, Hamburg – it was all across the country. Obviously, there is a legitimate concern.
But it sort of implicitly states that women are not safe outside that area. Also, this has been explicitly made clear by the head of the German Police Union Rainer Wendt – that it is sort of entrenching the sense that there is still inequality in German society. Germany is one of the leading western liberal democracies in the world. Yet women cannot feel safe to go out in the streets to celebrate a public holiday. What does that say about equality? What does it say about human rights for women in Germany these days?
RT: As we heard, wristbands were given out in Cologne to warn potential sex attackers. Do you think they are an effective way to tackle the problem?
AM: Not particularly. I'd thought pre-emptive policing and intelligence finding out who might be involved in this [would be more effective]. Apparently, the Cologne attack two years ago was widely planned over Twitter, for example, so there must be ways of finding groups that might be planning this sort of activity over social media in a targeted and legal way – not mass surveillance, but a targeted and legal way to protect women, so they can go about their normal lives in their own country and feel safe out in the streets celebrating New Year.
RT: The police say most of the sex attack suspects in Berlin are Syrian and Afghan nationals. What's your reaction to that?
AM: I think it provides some dangerous signals. Particularly going back to the Cologne attacks two years ago – most of the alleged perpetrators were from North Africa, that is what people said at the time. So yes, there is an issue around the migration question. We had a situation in 2015, where Angela Merkel with very humane and realistic perspective invited migrants to come to Germany. But, of course, the sheer numbers meant that it was impossible to integrate and implement that plan effectively to ensure that everything went smoothly, and then the tensions rose.
Of course, migration now… has gone down from 1.1 million in 2015 to about 200,000 over the last year. So it is less acute. But who can tell what is going to happen in the next year? There is going to be another push from Africa, probably through Libya. And, also, with the unquiet circumstances in Iran, for example, there might be another wave of migrants heading towards Europe. We just don't know. It seems there is a problem for the German leadership. Angela Merkel still hasn't formed her own government – she was supposed to do that in September. We have a problem as well in Germany where the right-wing AfD (Alternative for Germany) – extreme right AfD – is gaining votes from her party, because people are concerned about this migration issues. So, it is a bit of a mess going to 2018.
You can share this story on social media: