3, 2, 1, BURN! New Year tree goes up in flames in Russia's Far East (VIDEOS)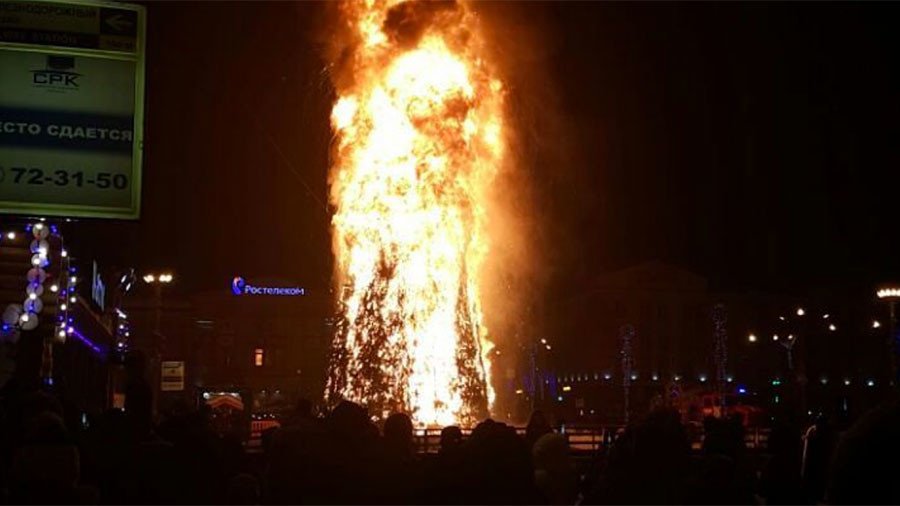 Take a look at how hardcore New Year's celebrations can get in Russia: A New Year's tree devoured by flames in a Far Eastern city took it to the next level, setting social media on fire.
The 25-meter high plastic tree in Yuzhno-Sakhalinsk took its time to get started, but began burning right after the fireworks display. In videos posted from the scene, a voice can be heard calling on the visibly nonchalant crowd to keep their cool, take 30 steps away from the burning tree, and go on celebrating.
No one in the huge crowd around the tree was affected. The once-in-a-lifetime spectacle was captured on dozens of smartphones.
When most on-lookers left the scene, the tree was still burning and the disco music played on.
The city administration is a bit less amused with how the New Year started. A special commission has already been set up to find out why the tree caught fire.
You can share this story on social media: