Russian cryptocurrency exec pays million-dollar ransom in bitcoin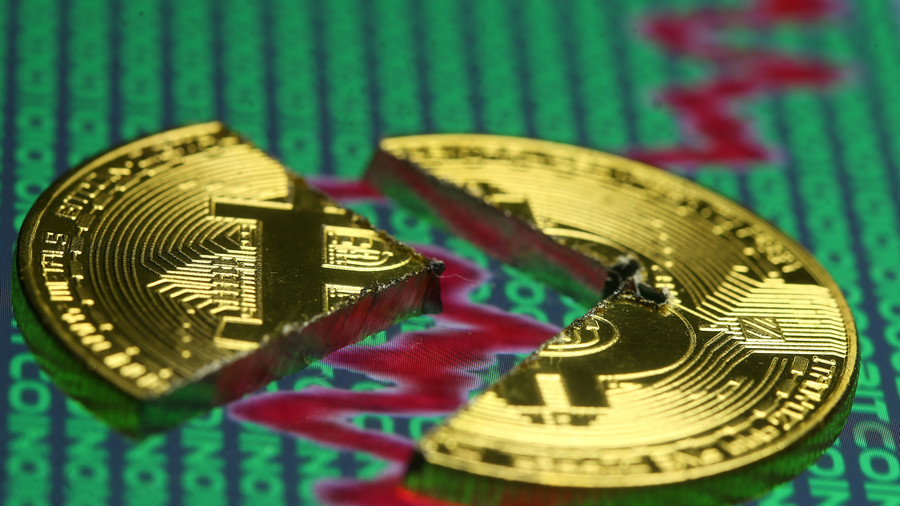 A Russian cryptocurrency executive is "very lucky to be alive" after he reportedly paid his kidnappers more than $1 million ransom in bitcoin.
Pavel Lerner, a top executive of Exmo Finance, a cryptocurrency exchange registered in the UK but based in Kiev, Ukraine, was kidnapped by armed gang members dressed in balaclavas after leaving work on Tuesday, according to the Financial Times.
Lerner was held for two days and released on Thursday after he gave in to his captors' demands by providing them with information on how to steal over $1 million worth of bitcoin from his personal account.
"He was kidnapped by an armed gang for the purpose of extorting bitcoins," said Ukrainian interior ministry adviser Anton Gerashchenko to FT. "We have operative information that he paid more than $1m worth of bitcoins."
Gerashchenko added that Lerner was "released in a state of shock" and "very lucky that he remained alive."
READ MORE: Bitcoin: From bit-part player to the king of crypto (VIDEO)
Exmo told the BBC that the incident did not affect any of their 95,000 active users.
To add insult to injury, on Thursday, the day Lerver was released, Exmo announced that its servers were under a DDoS attack, and out of service as a result.
"EXMO is under the DDoS attack. The site will be available within half an hour. We apologize for the temporary inconvenience," the company tweeted.
EXMO is under the DDoS attack.The site will be available within half an hour.We apologize for the temporary inconvenience.Sincerely, The EXMO Team

— EXMO (@Exmo_com) December 28, 2017
In the last couple of days both India and South Korea have warned people against investing in cryptocurrencies as their popularity, and value, continue to soar to new heights.
READ MORE: 'We live in a new world of sophisticated hacking & cryptojacking' – McAfee to RT
India's finance ministry cautioned investors about the risks of trading in cryptocurrencies such as bitcoin, branding the 'virtual currencies' as akin to a Ponzi scheme. The previous day South Korea, a global hub for bitcoin trading, said it would ban anonymous cryptocurrency trading due to the "abnormal situation of speculation."