US exerts much stricter control over 'foreign agent' media outlets than Russia – Putin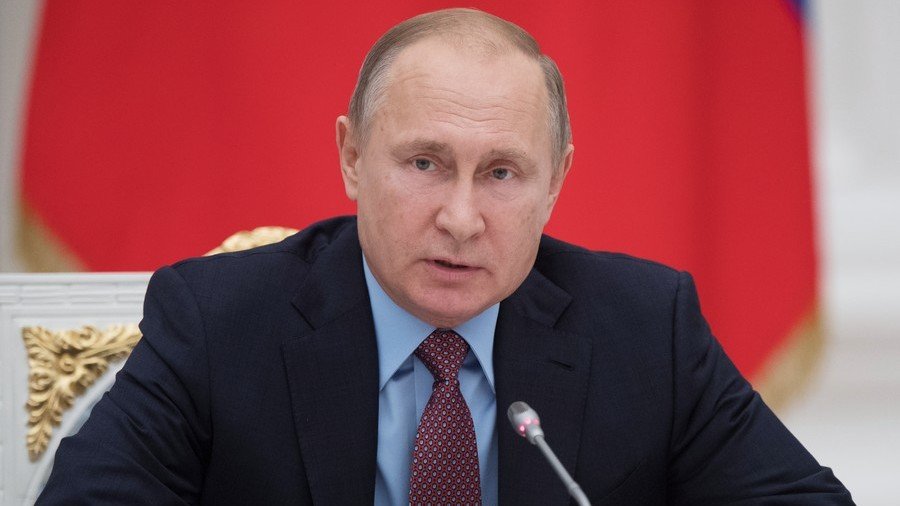 US law relating to media outlets designated as 'foreign agents' are much stricter than the measures outlined by corresponding Russian legislation, President Vladimir Putin has said. But the law needs 'improvements,' he added.
In the US, where certain Russian media outlets were declared "foreign agents," these edicts applied to these so-called foreign agents are "much stricter than those that are proposed by our law," Putin said at a meeting with lawmakers. He pointed out that Russia's regulations on foreign agents in no way infringe on the freedoms enjoyed by citizens, but is instead aimed at preventing any external interference in the country's internal affairs.
"We do not limit the freedoms of our citizens and it has never been our goal," Putin said. But, he added, the law still needs "improvements to ensure that it indeed serves its purpose – to eliminate any interference into our [Russian] internal political life either directly from abroad or through some figureheads."
In November, Russian lawmakers passed legislation empowering authorities to class certain foreign media outlets as "foreign agents." Those media organisations which would fall under the new classification, would be considered as NGOs operating as foreign agents, and would be obliged to file regular reports on their funding and activities or face legal action if they fail to do so.
The move came in response to the persecution of Russian media in the US. Earlier in November, the DoJ forced a company servicing RT America to register under the Foreign Agents Registration Act (FARA), threatening it with legal action and to freeze the company's assets if it failed to comply.
Following RT America's registration as a 'foreign agent,' a congressional committee in the US stripped the channel's accreditation on Capitol Hill. Washington's move prompted Moscow, and others, to question freedom of speech practices in the US.
Later, the Russian justice ministry classified six media outlets, including Voice of America and Radio Free Europe/Radio Liberty, as foreign agents. In December, the State Duma officially barred reporters working for media outlets recognized as foreign agents from accessing the lower house of the Russian Parliament in a reciprocal measure to the earlier move by the US Congress.
You can share this story on social media: