Topless FEMEN activist tries to kidnap baby Jesus from Vatican nativity scene (PHOTOS)
A topless FEMEN activist has attempted to kidnap Baby Jesus from the Nativity scene at St. Peter's Square in Vatican City on Christmas Day. The protester was stopped by Vatican Swiss guards as shocked believers looked on.
The woman can be seen rushing to the manger in the center of the square and attempting to grab the Jesus figurine, Reuters photos show. However, a guard blocked the activist, who was quickly covered with a black coat.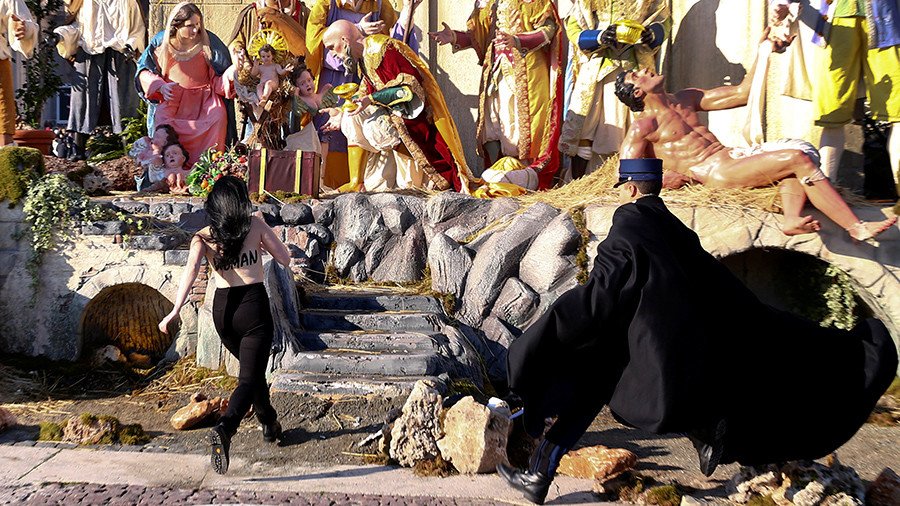 The topless protest took place right before Pope Francis delivered his traditional Christmas message to believers from the Vatican.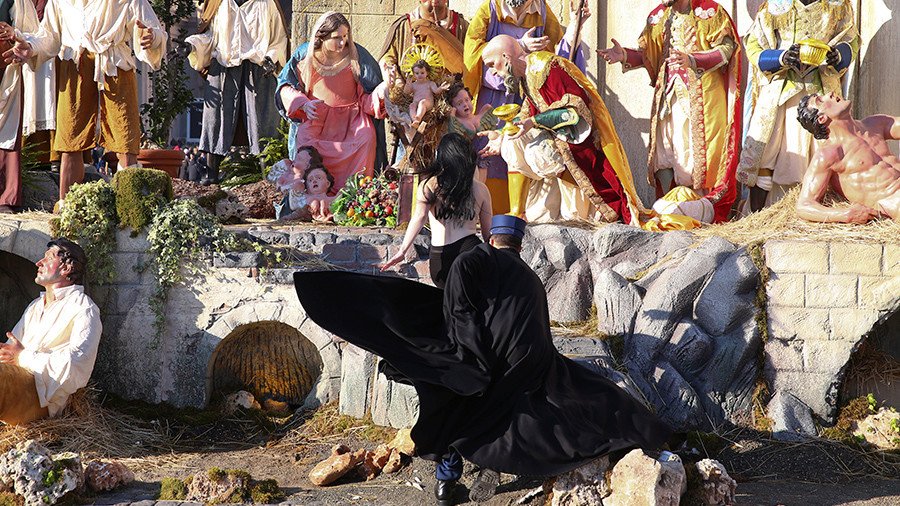 On Christmas Eve, FEMEN activists staged another protest near the Vatican's Nativity scene. Demonstrators had the words "Assaulted by the church" written on their topless bodies.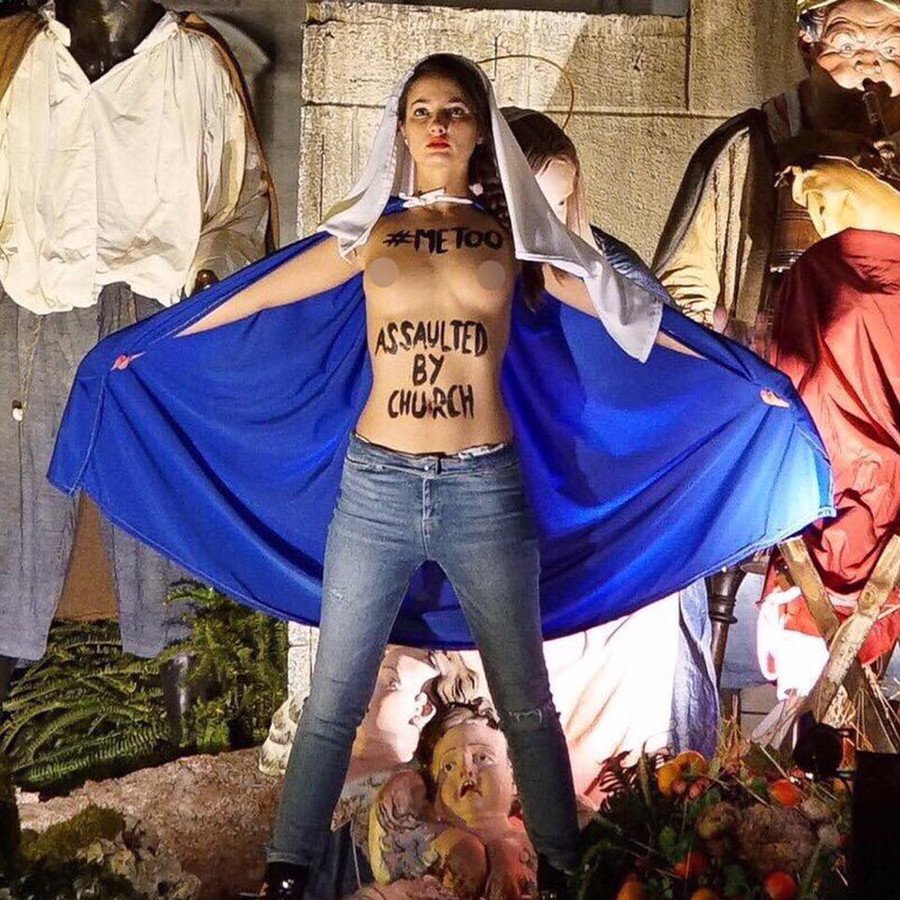 In a Facebook post, the group stated it had joined the international #MeToo campaign. "We must continue to denounce all forms of violence against women committed everywhere, from the Film Industry to The Vatican," the group said, adding that the protest was also aimed at illegal abortion, homophobia and pedophilia.
This is not the first time that FEMEN has targeted Vatican City. In 2014 a topless FEMEN activist managed to grab baby Jesus and raise it above her head while shouting slogans against the Catholic Church.
FEMEN is a radical feminist protest group founded in Ukraine in 2008. The organization, now based in Paris, has become internationally known for its topless protests against religious institutions, sexism, homophobia, and other social issues.
You can share this story on social media: