Pentagon confirms 'multiple ground ops & 120+ strikes' in Yemen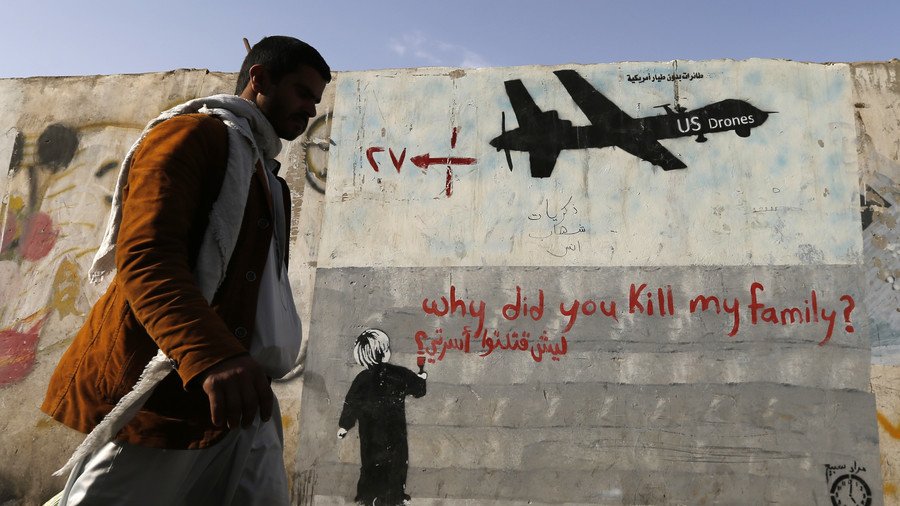 The Pentagon has disclosed that it carried out "multiple ground operations" in Yemen this year. The confirmation sheds new light on largely covert US military activities in the region.
US forces have conducted "multiple ground operations and more than 120 strikes in 2017," according to a statement released by US Central Command in Tampa, Florida. The US military hopes to prevent Al-Qaeda in the Arabian Peninsula (AQAP) and Islamic State (IS, formerly ISIS) from using Yemen "as a hub for terrorist recruiting, training and base of operations to export terror worldwide," the statement reads.
The 120 claimed strikes against targets in Yemen would mark a 3-fold increase compared to the number of airstrikes from last year.
Before Wednesday's statement, there had been few official disclosures of the extent of US military involvement in Yemen. In sharp contrast to the fight against IS in Syria and Iraq, the Pentagon has avoided holding regular briefings or updates on ground or air operations in Yemen.
However, there are sporadic reports of US military activity in the country. US Central Command said earlier this month that five Al-Qaeda militants had been killed in a US airstrike that took place on November 20 in Yemen's Bayda Governorate.
The Pentagon previously acknowledged that the US "has people on the ground" in Yemen. According to media reports, in April, US special operations forces stepped up ground operations in Yemen, but military officials did not elaborate on the matter. It is still unclear exactly how many US boots are on the ground in Yemen. A White House report submitted to Congress last week detailing US military operations worldwide failed to disclose the number of US troops stationed in Yemen.
In February, it was revealed that a botched US raid in the country had left at least 25 civilians and one Navy SEAL dead. Inquiries into the disaster found that the raid yielded no significant intelligence, but the Trump administration nonetheless praised the mission as a success. Apart from the deaths, a $70 million military helicopter was also destroyed.
READ MORE: US deployment of drones in Niger is a 'big problem for Africa'
The latest acknowledgement of US ground operations in Yemen raises questions about the legality of such activity with respect to Yemen's sovereignty.
Speaking to RT in March, Kim Sharif, director of Human Rights for Yemen, said "the Yemeni people are saying: 'Where are the other powers in the Security Council? Why aren't they standing up for the sovereignty of Yemen, when clearly it is in their best interest as well to do so, because they surely must have business interest, commercial interest to protect and preserve the sovereignty of Yemen for the purpose of preserving that international passage for the benefit of all.'"
You can share this story on social media: