Polish president ignores EU sanctions warnings, signs justice reform package into law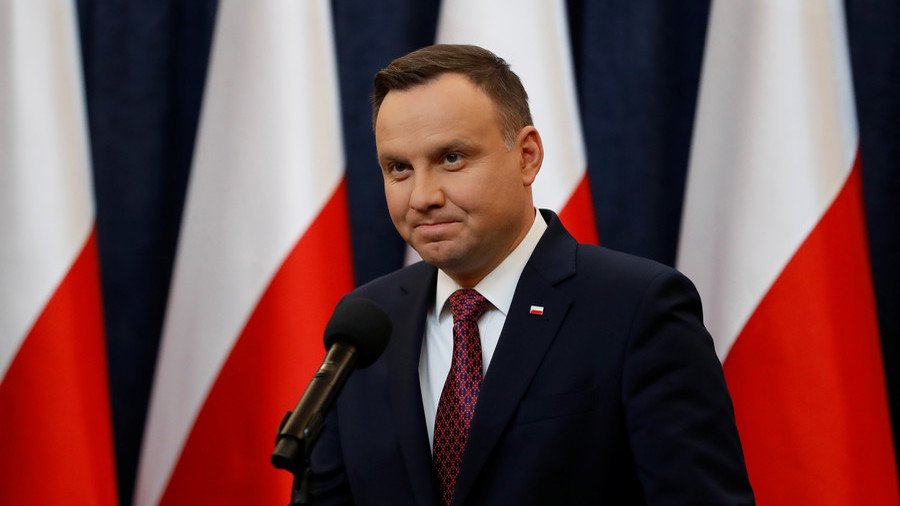 Poland's president Andrzej Duda has signed a controversial judicial reform package into law, hours after the European Commission triggered the so-called "nuclear option," opening an unprecedented sanctions procedure.
If backed by EU leaders, the Article 7 mechanism could see Warsaw being punished with financial sanctions or the loss of voting rights. The measure, which was activated for the first time since the foundation of the bloc, is aimed to counter Poland's alleged violations of democratic values with the reforms in question. Duda put his signature to the bills, which he initially partly drafted, AP reported citing the president's spokesman, Krzysztof Lapinski.
Announcing his decision, the Polish president defended the changes, saying it would see the country's justice system become more democratic. Having referred to US legal practice, in which judges to America's Supreme Court are nominated by the president and approved by Senate, Duda said it was unfair to interfere with changes aimed at making judges more accountable to politicians in Poland.
Since its initial drafts, the bills that seek to allow the government more control over the courts had been much improved, he claimed. Article 7 was not directly mentioned in the speech.
To declare "a clear risk of serious breach of the rule of law" that would involve sanctions against one of its member states, including the loss of voting rights in the EU Council, Brussels must get unanimous approval from the rest of the members. However, Hungary has already made clear it would oppose any such move.
You can share this story on social media: