Vandals hammer 115 million-year-old dinosaur footprint in Australia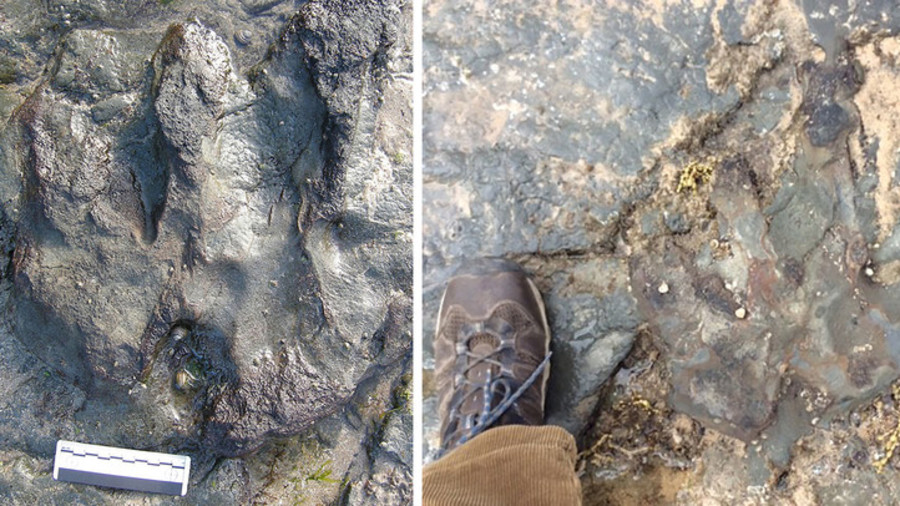 An eons-old dinosaur footprint has been destroyed in an Australian park after somebody decided to take to it with a hammer. Park officials have been left disheartened and angry by the "callous" act of vandalism.
The incident took place last week at the Dinosaur Dreaming site within the Bunurong Marine Park, Australia's Parks Victoria administration said Tuesday. The "dreams" have been crushed by unknown vandals who destroyed a petrified three-toed mark left by a prehistoric reptile some 115 million years ago.
"It leaves a sour taste in the mouth that anyone would deliberately destroy something that has brought pleasure to so many people over the years," Dinosaur Dreaming's Lesley Kool said.
Park officials believe the destruction was a deliberate and pre-planned act, as one should have known exactly where the footprint was. The footmark was first discovered in 2006 and left in place for visitors to observe.
"It is sad to think a person or persons who knew the location of the footprint would deliberately damage an important local icon that is recognized as being of international scientific significance," Parks Victoria Ranger Team Leader Brian Martin said.
The vandals broke the toe-marks of the footprint and left the fragments scattered at the site. Officials retrieved some of the pieces and expressed hopes to "restore the footprint to some degree," while scientists had taken a silicone mold from the artifact beforehand.
"The thrill of seeing a real dinosaur footprint has been diminished with the callous act of vandalism," Bunurong Environment Centre Education Officer Mike Cleeland said.
"The significance of the footprint is that it represents a moment frozen in time when a meat-eating dinosaur stood on that spot and left an impression of its foot," Parks Victoria officials said.