Rome's €48,000 'toilet brush' Christmas tree ridiculed on social media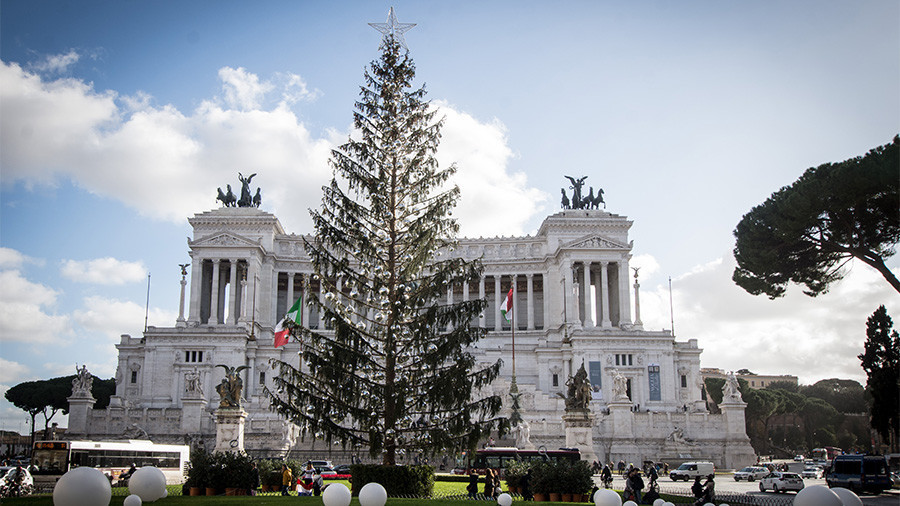 A Christmas tree erected in Rome has brought laughter to social media, with people calling it a toilet brush and questioning whether it will even survive till the holidays. Many find its hefty price tag of €48,000 less funny.
The festive tree gracing Piazza Venezia in the heart of the capital was 'gently' dubbed Spelacchio (Italian: 'ugly', 'shabby') by famous journalist Vittorio Zucconi earlier in December. "A desolate fir tree that perfectly represents the [Roman] administration has arrived in Piazza Venezia," he wrote.
The Twitterati quickly picked up the sharp nickname and were ruthless towards the symbol of the winter festivities, which cost some €48,000 according to local media.
One person compared the thin-branched, feeble-looking tree with a toilet brush. Even 600 baubles and 3 kilometers of Christmas lights apparently were not enough to help.
Others said they would pray for the weak and 'skinny' Spelacchio to survive the holidays.
"Is it a monument to Rome's decadence?" another user asked philosophically about the 21-meter high Christmas symbol.
Spelacchio even has its own unofficial Twitter account, which has almost 3,000 followers, where it records its thoughts and posts pictures of its 'cousins' in other cities. The 'tree' even confronted its haters, saying that "if God had decided that we were all the same he would have given everyone wide and lush branches".
Spelacchio jokes that it has "more followers than branches," and that once it was a very beautiful shrub.