IDF ex-commander says army should 'tear Palestinians apart' if there is new war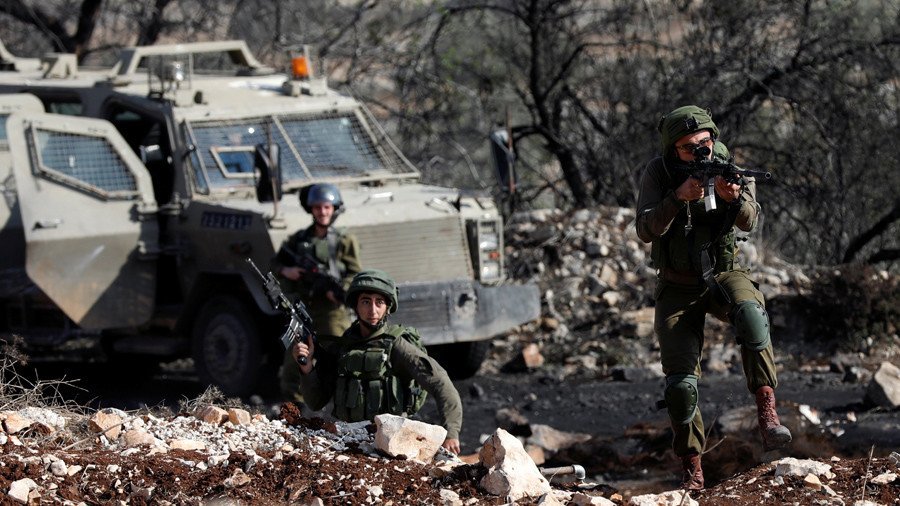 Former IDF commander Amiram Levin says Israel was "too nice" during the Six Day War, vowing to force Palestinians out to "the other side of the Jordan River." The statement comes amid tensions over Trump's Jerusalem decision.
"We need to engage in tough negotiations that do not take us back to the '67 borders," Levin, a key figure in the Labor Party, told Maariv daily, referring to Israel's borders before the 1967 Arab–Israeli War (also known as Six Day War). The outlet published parts of the interview on Wednesday, the full article is to come out on Friday.
Levin said that Palestinians refused to accept the UN-brokered partition plan and started the 1967 war; he warned that Israel used to be "too nice" back then, and should be much tougher if another conflict breaks out.
"We will give [the Palestinians] a carrot in the form of a state, and if they don't want it, we will tear them apart," Levin said. "I have said many times in the past that next time we have a war, they will no longer remain here, we will kick them out to the other side of the Jordan River. That's how we need to fight. We were too nice in '67."
The available quotes from the general's interview do not reveal how he sees the Palestinian state in general. However, he clearly stands against demolition of the settlements on the Palestinian territories and West Bank, another sore point of Israeli-Palestinian relations.
"I cannot imagine there will be applause [in Israel] for dismantling settlements. People live there, it's their home and we sent them. On the contrary, it's thanks to [the settlers] that we will retain control of the settlement blocs under any future agreement. The City of David will be ours," Levin said.
"Today, Jerusalem is divided. Most of the [Palestinian] neighborhoods are not included. I say that, as opposed to the '67 borders, we should expand and the areas we expand to will become ours."
The Israeli settlements were widely condemned by the UN, who says they have "no legal validity" and are "a major obstacle" to peace.
US President Donald Trump recognized Jerusalem as the capital of Israel on December 6, saying that he was acknowledging "the obvious." The move immediately provoked a wave of violent protests across the Middle East and around the world. Trump's decision was also denounced by world powers and international organizations, while the Organization of Islamic Cooperation (OIC) branded the move "an attack" on the rights of the Palestinian people.
On Thursday, the Islamic State (IS, formerly ISIS) terrorist group threatened attacks in the United States in retaliation to the US leader's move. Earlier, Hamas renewed its call for a new "blessed intifada."
You can share this story on social media: