US has de facto left missile treaty, Russia will not - Putin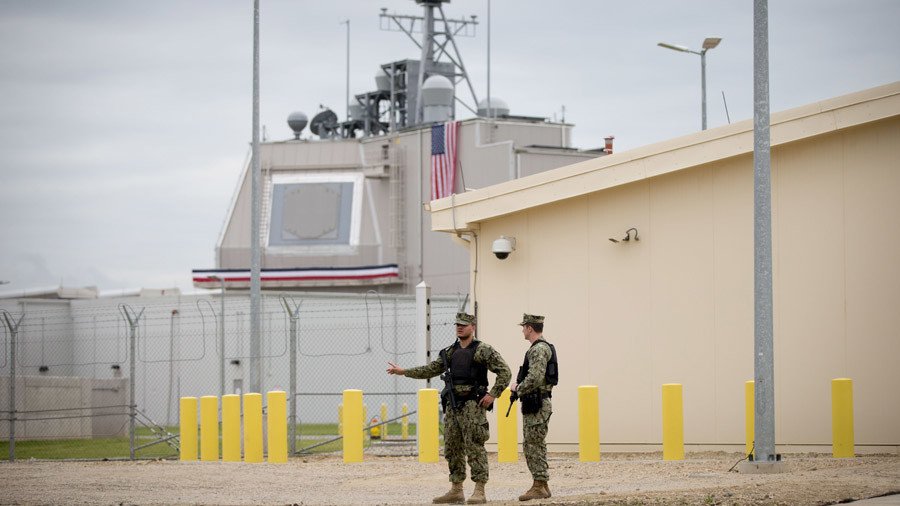 The US has, in fact, already withdrawn from the Intermediate-Range Nuclear Forces Treaty (INF Treaty), but Russia is not going to follow suit, Russian President Vladimir Putin said during his annual news conference.
LIVE UPDATES: Putin's end-of-year Q&A
Washington is apparently creating conditions to leave the INF Treaty, the Russian leader said in response to a question from Rossiya 1 TV Channel on Thursday.
"We hear talk about the problems of the Intermediate-Range Nuclear Forces Treaty. Apparently, conditions are being created and an information-propaganda campaign is being run for a possible US withdrawal from the treaty," Putin stated.
In fact, US withdrawal has already started and there is "nothing good about it" if this process continues, Putin said, adding that Russia is not going to withdraw.
Putin said that missiles from the US ballistic defense system deployed in Romania, which are based on AEGIS missiles, can easily be converted to middle-range projectiles.
Putin also warned that Washington would jeopardize international security if it unilaterally withdraws from the New START (Strategic Arms Reduction Treaty).
"We hear that it [the treaty] is unprofitable and unnecessary for them [the US]… If the US once again unilaterally withdraws, it will be very bad for international security," the Russian leader said. He added that Moscow is not going to leave the deal, but will develop its army and fleet.
Moscow and Washington have been trading accusations of INF treaty violations for several years. The US constantly accuses Russia of developing missile systems "that can fly to ranges prohibited by the INF Treaty" without providing any specific examples of alleged violations. Meanwhile, Moscow lists the US drone program and the ground placement in Europe of a naval vertical launch system as part of the Aegis Ashore program as violations of the treaty.
You can share this story on social media: