Putin: Jerusalem recognition counterproductive, could spark conflict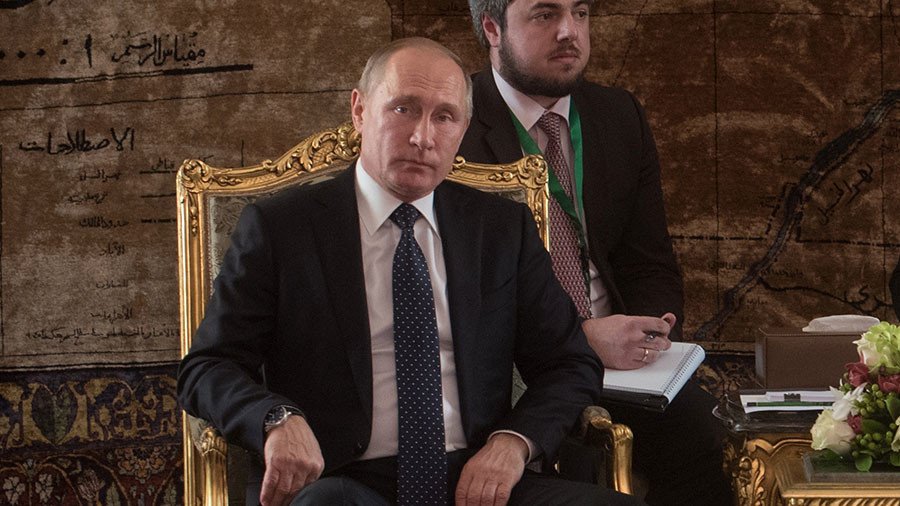 Russian President Vladimir Putin has said that any decision to recognize Jerusalem as Israel's capital is "counterproductive" and "destabilizing," in apparent criticism of the recent step by US President Donald Trump.
"We consider counterproductive any moves that preempt the result of negotiations between the Israelis and the Palestinians," Putin said during a state visit to Egypt on Monday. "Such steps are destabilizing, and don't help to resolve the situation, but instead provoke conflict."
READ MORE: Kadyrov blasts Trump's Jerusalem move as 'crude,' warns of full-scale war in Middle-East
Putin added that Russia will urge compliance with UN Security Council resolutions, which state that the final legal status of Jerusalem must be agreed on by both sides as part of their legal settlement of the decades-long standoff.
"There needs to be a long-term and fair solution that fulfills the interests of both sides, and complies with previous stances of the international community," Putin said. The Russian leader was speaking at a press conference following a meeting with Egyptian President Abdel Fattah al-Sisi.
Thursday's announcement that the White House will accept Israel's proclamation of Jerusalem as its capital, and move the embassy to the city, has provoked unrest among Palestinians, who believe that the city is currently under occupation, and will become the capital of their own future state.
Back in April, the Russian Foreign Ministry said that it would recognize West Jerusalem as Israel's capital if East Jerusalem becomes Palestine's, but Foreign Minister Sergey Lavrov has said that the unilateral proclamation by the White House "runs counter to common sense."
Israeli Prime Minister Benjamin Netanyahu has said that Israel is "forever grateful" for the much-touted move, approved by Congress back in 1995, which will make the US the only country with a diplomatic mission in Jerusalem. But it has been condemned by the EU and the majority of world leaders, with the notable exception of Czech President Milos Zeman, who labeled Brussels "cowards" and said that Europe's position was aiding the Palestinian "terrorist movement."
You can share this story on social media: