Saudi Arabia to finally open first cinemas in early 2018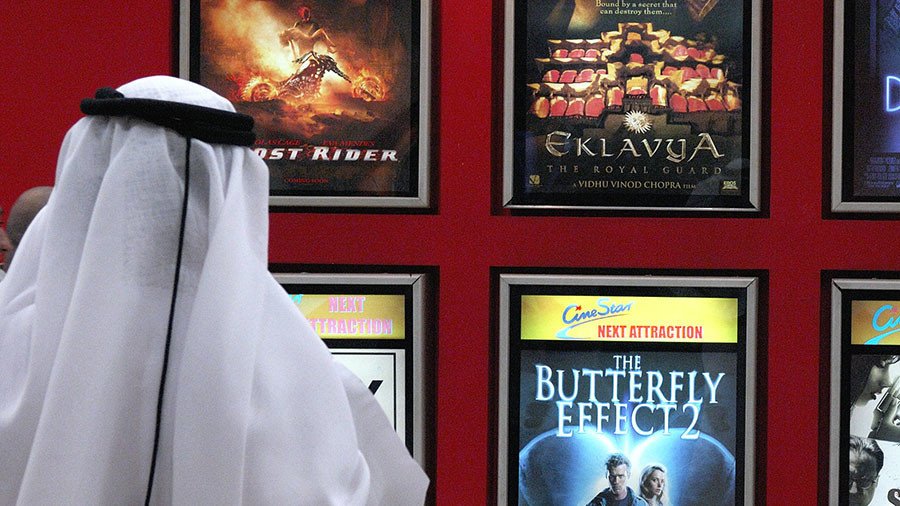 Cinemas will open to the public in ultra-conservative Saudi Arabia in 2018, the kingdom's culture ministry has announced. The lifting of the ban follows several other steps by the Saudi Crown Prince touted as liberalization of the country.
"As the industry regulator, the General Commission for Audiovisual Media has started the process for licensing cinemas in the Kingdom," Minister of Culture and Information, Awwad bin Saleh Alawwad, said in a statement on Monday.
"We expect the first cinemas to open in March 2018," he added as cited by Reuters.
Saudi Arabia has strict religious rules, which govern citizens' public life. Previously-seen entertainment events are considered to have been initiated by Saudi Crown Prince Mohammad bin Salman as part of his 'Vision 2030' plan. In October, a movie festival took place in Riyadh. Both men and women were able to attend the event – although still segregated by gender. In February, a Comic Con festival was organized in the kingdom by the Saudi Entertainment Authority.
Despite almost all Saudis having TV sets, public demonstrations of cinema were banned in the 1980s, being regarded by hardliners as vulgar and sinful. IMAX is believed to be the only operating movie theatre in the kingdom, featuring only educational films. Earlier, the proposal to lift the ban was condemned by powerful religious officials, who say that films can be "immoral, atheistic or rotten" and have the potential "to open doors to evil."
READ MORE: As Yemen burns, Time readers vote Saudi Crown Prince person of the year
Last week, Mohammad bin Salman won Time magazine's readers' Person of the Year, despite the continued bombardment of Yemen and deteriorating relations between Riyadh and Tehran. Domestically, he has initiated several more changes which the Western media see as breakthroughs, including allowing women to drive and attend sports events at stadiums from 2018. Salman has even vowed to return to moderate Islam. However, Saudi Arabia still has a strict adherence to ultra-conservative Islam and some of the most severe punishments, including the death penalty, for breaking both religious and secular laws.
You can share this story on social media: