Russian ambulance emerges in Stockholm still reeling from 'submarine incursion'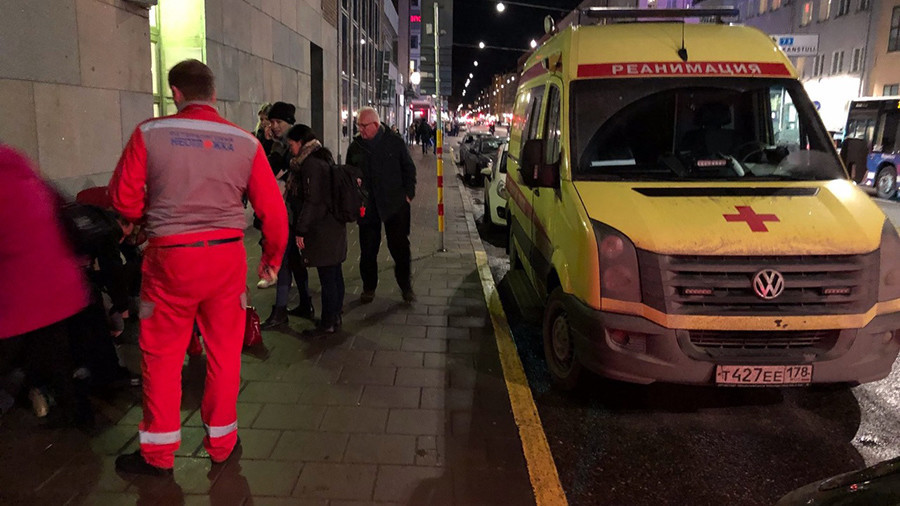 A Russian ambulance that 'mysteriously' emerged in the center of Stockholm prompted quite a buzz on social media. The unexpected 'incursion' seemed especially intriguing in the wake of the futile search for a 'Russian sub' off the coast of the Swedish capital.
The photo of an emergency medical vehicle with Russian plates on Stockholm's Södermalm island emerged on social media Tuesday. Twitter users immediately wondered what exactly the ambulance and people in red medical uniforms with Russian lettering were doing in the Swedish capital.
Against the backdrop of Sweden's futile search for a 'Russian submarine' off the coast of Stockholm in 2014, images of a Russian ambulance in the heart of Sweden looked especially odd. Sweden's Aftonbladet newspaper jumped on the story, saying the mystery of the Russian ambulance remains unsolved, further fueling speculation.
Some joked the ambulance was a "submarine on the land," in an apparent reference to the notorious 'Russian sub' which triggered a massive and costly search involving the country's military. The hunt for a foreign submarine, presumed to be Russian by the Swedish media, was launched in October 2014. For the record, the 'enemy sub' was never found.
READ MORE: Mysterious 'Russian sub' off Sweden may be Dutch – Defense Ministry source
More pragmatic and less suspicious people suggested the ambulance had some connection with the Russian Embassy in Stockholm. They were closer to the truth.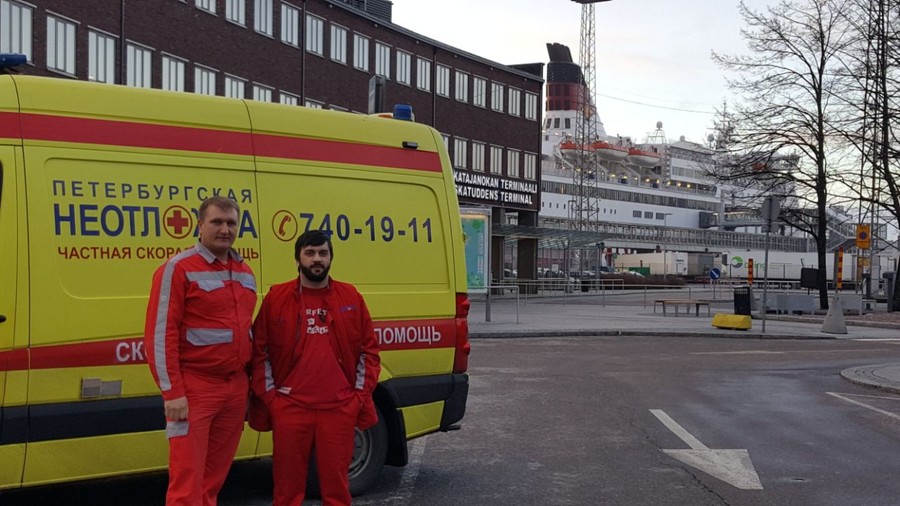 As it turned out, the ambulance was not there to spy on Swedes. And it definitely wasn't a transformer-submarine sought by the Swedish Navy. The reasons for its presence in Stockholm were quite plausible – the ambulance was from a private Russian medical service in St. Petersburg and was dispatched to help a Russian citizen who was injured while on a business trip to Sweden.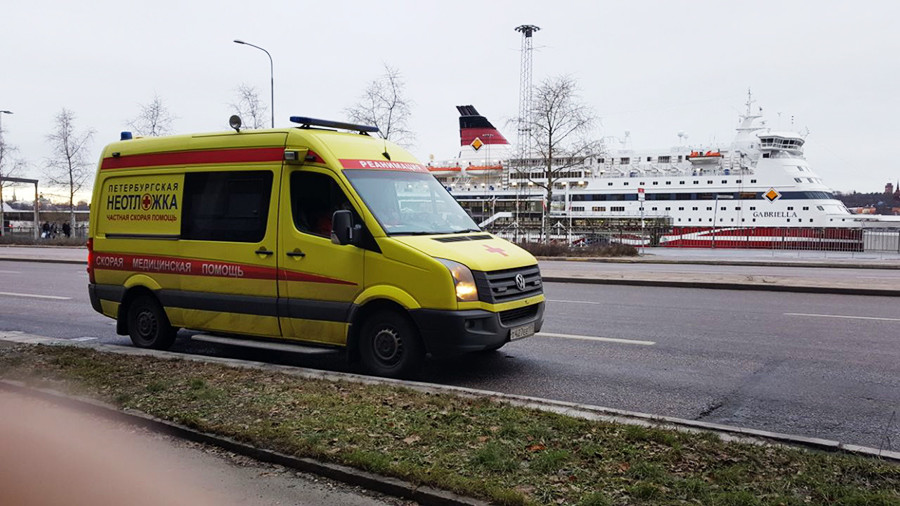 The ambulance took the Russian national from a hospital in the Swedish city of Orebro, and was returning to Russia via the Swedish capital when the medics noticed a sick passerby on the street. Their Hippocratic Oath means they could not ignore the incident, the medical service later confirmed in a statement.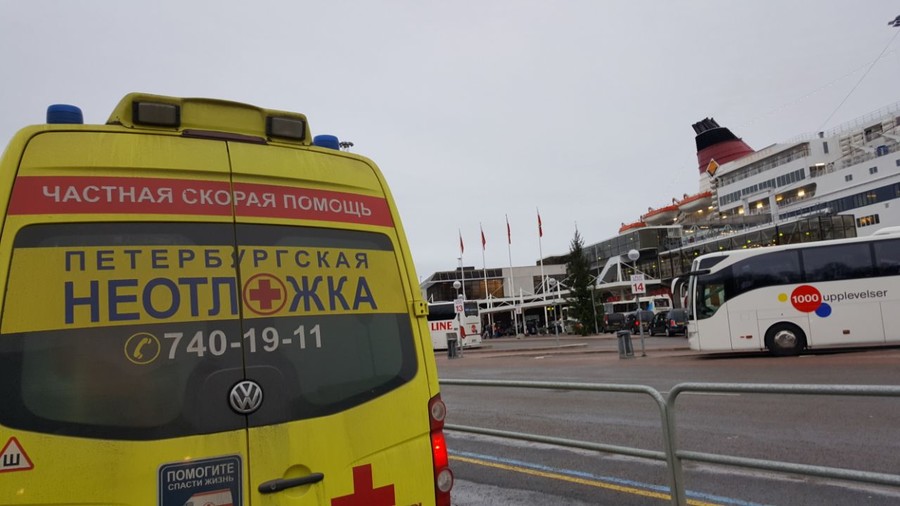 The Russian medics administered first aid to the man before their Swedish colleagues arrived. They then continued on their way. People on social media, both Swedes and Russians, hailed the medics' efforts, saying they are true to their oath, ready to save people regardless of nationality and circumstances.

"An ambulance is an ambulance everywhere," the medical emergency team's doctor Sultan Sharapudinov told Ruptly, confirming that the Swedish man they treated suffered an epileptic fit. "We have to provide help to any person. And it doesn't matter if he is a foreigner or a Russian citizen."