'Visas, Mr President!' Algerians surround Macron, demand French visas (VIDEO)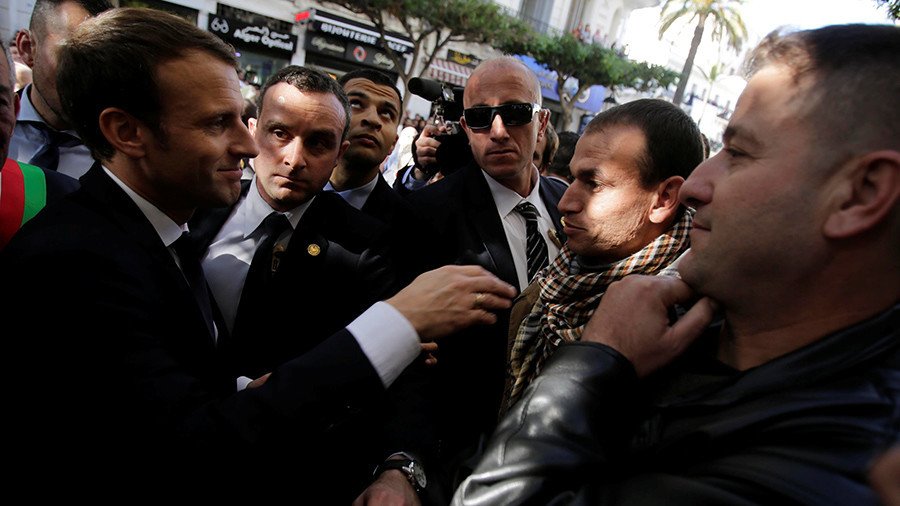 A bustling crowd surrounded French President Emmanuel Macron during a walkabout in the Algerian capital, with many locals pleading for visas to France. He later said that visas should not be a "lifetime project."
Macron arrived in the Algerian capital on Wednesday in a bid to reboot ties with the former French colony. While he walked a street in Algiers, people came out in force, creating an at-times chaotic scene.
"What's wrong?" Macron asked the crowd which suddenly grew tight as it drew more and more people. "Visas, Please! Give us visas, Mr. President," people started shouting. However, most of the ensuing conversation between Macron and those who came to greet him is inaudible, drowned out by noise of the crowd.
"This morning I saw many young people who asked [me] for a visa," Macron said at a later speech, "A visa [for France] is not a lifetime project." However, in the meantime, he did call for an easing of bureaucratic restrictions for student exchanges and business trips between the countries.
More than 400,000 Algerians get Schengen visas for France annually, according to Reuters data.
You can share this story on social media: