Foul play: International gang who used dog sh*t as decoy arrested in Spain
Published time: 4 Dec, 2017 23:57
Edited time: 5 Dec, 2017 08:01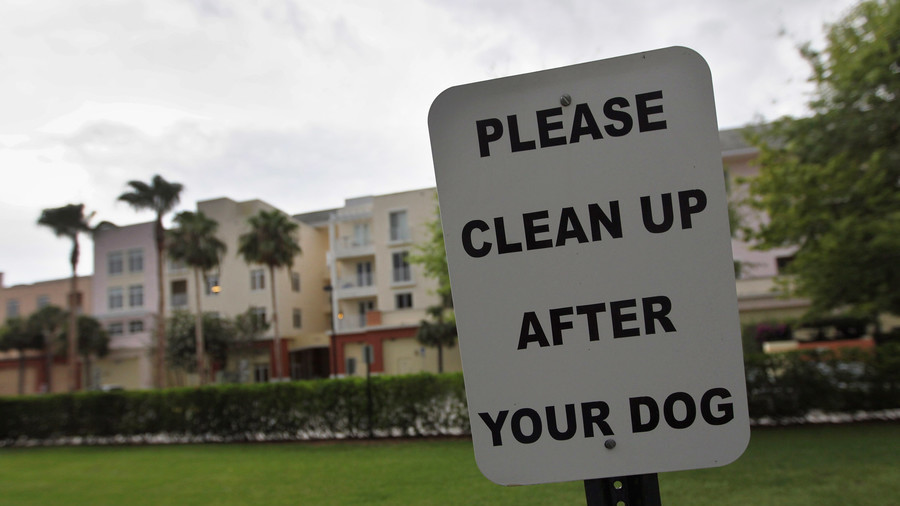 An international band of thieves that used dog excrement and multiple disguises as a decoy to bank distract staff while they stole valuables from safety deposit boxes and back offices has been jailed in Spain.
Police arrested the group of five people this past weekend after CCTV footage from one heist in Cartagena in southern Spain revealed the group's unusual MO. The gang enter a bank, in disguise, and pretend to be a group of random strangers with no connection to each other. The ruse begins when one of the team drops a pile of dog excrement on the ground near the entrance of the premises, sparking a loud and outraged conversation to garner the attention of staff and customers alike.
"They each played a different role; one was in a suit, another dressed as a youth in a hoodie and baseball cap, one was an old person, one a woman and another had his hair up in a ponytail," a police spokesperson said, as cited by The Local.
The gang have been linked to a series of at least 15 such heists across Spain: €64,000 was taken in Guadalajara, €42,000 in Albacete, almost €13,000 in Toledo, €10,000 in Valencia, €7,000 in Cartagena y €5,000 in Cadiz reports Las Provincias. Investigators found large amounts of international currencies in one of the group's getaway vehicles including euros, American dollars, Russian rubles and Turkish lira, among others.
All the gang members were of Latin American origin, including three Colombians, one Cuban and one Mexican, and all are aged between 21 and 61. The five have all been jailed and are awaiting trial.