Israel cancels Dead Sea Scrolls exhibit as Germany won't guarantee their return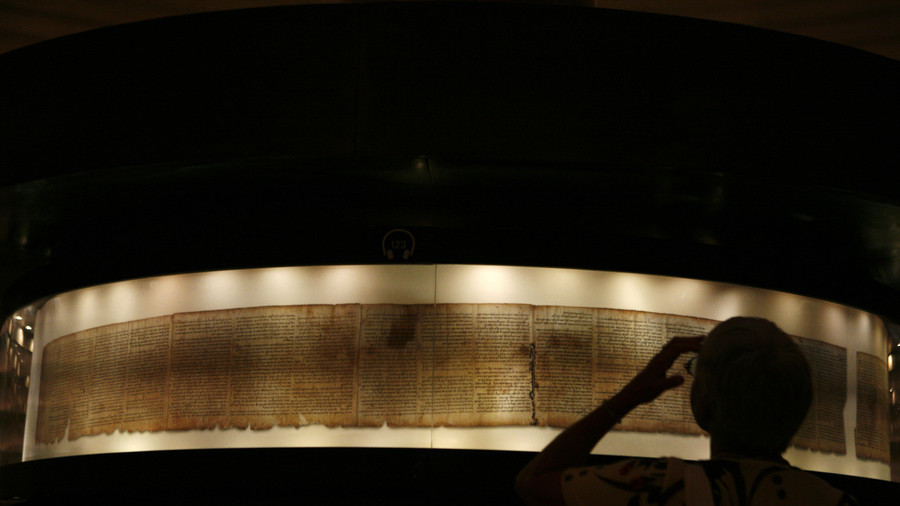 Israel has cancelled a Dead Sea Scrolls exhibit in Frankfurt after the German government refused to guarantee it would block Palestinian and Jordanian authorities from claiming ownership of the ancient manuscripts.
The Frankfurt Bible Museum announced the September 2019 exhibit was cancelled this week. Israel wanted the German government to guarantee the scrolls would be returned to Israel in a legally binding agreement before going ahead with the exhibition.
Germany's foreign ministry and commissioner for cultural affairs were unable to do so, as the ownership of the scrolls is not clear, Hessenschau reports. Such an agreement would have blocked Palestinians and Jordanians from claiming the scrolls as their own, according to the Jewish News Agency.

"The precondition for such an exhibition is an 'Immunity from Seizure' document issued by the German authorities," museum director Jurgen Schefzyk was cited as saying by the Jerusalem Post. "For reasons that are not in our hand we are at present unable to provide such a document despite all efforts, including contacts to all governmental institutions in Germany."


The Dead Sea Scrolls were first discovered in 1946 by Bedouins in Qumran, which is part of the current West Bank. At the time, the area was part of British Palestine Mandate and came under Jordanian administration in 1948. Israel has occupied the West Bank since its Six Day War victory in 1967, and Jordan maintains the scrolls were taken from a Jerusalem museum.
In 2010, Jordan's antiquities department filed a complaint with the United Nations Educational, Scientific and Cultural Organization (UNESCO), saying Israel seized the scrolls from them during the Six Day War, YNet reports. The department claimed to have documents proving the scrolls belonged to Jordan.
The Palestinian Authority has also attempted to claim ownership of the scrolls, which are housed in the Israel Museum in Jerusalem. The scrolls are some of the earliest copies of the Hebrew bible ever found and are seen as evidence of Jewish ties to the land.