'Supermoon' lights up the night sky for stargazers (PHOTO)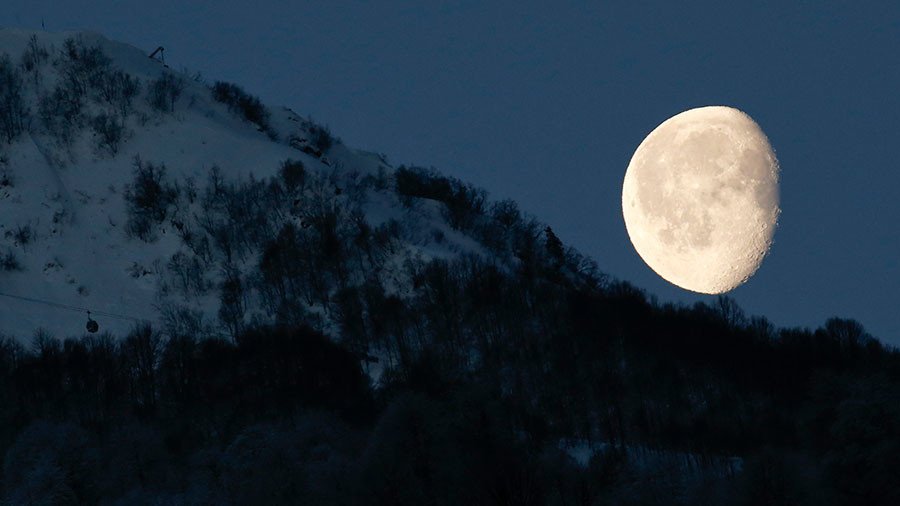 Sunday night's Supermoon, aka the 'Full Cold Moon,' is the first of three such consecutive lunar events in which our satellite will appear bigger and brighter.
A supermoon occurs when the moon's orbit comes closest to the Earth, a point known as the perigee, when it appears up to 14 percent bigger and 30 percent brighter than the furthest point away, known as the apogee (roughly 30,000 miles (50,000 km) from the Earth).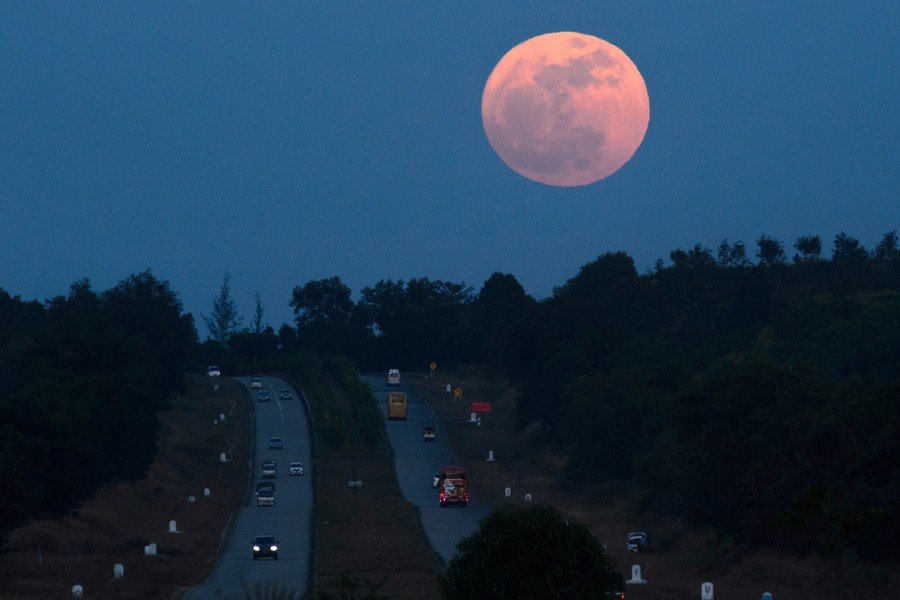 Sunday's lunar display will serve as the opener to the "supermoon trilogy," with episodes two and three taking place on January 1 and 31, 2018. NASA recommends the "extra-special" supermoon spectacular on January 31 which will take place during a total lunar eclipse when observed from western North America, and parts of the Pacific region including eastern points in Asia.
The 'Supermoon' rises in Barcelona's night sky as enthusiasts around the world watch and document the astronomical phenomenon.
"The supermoons are a great opportunity for people to start looking at the Moon, not just that once but every chance they have!" says Noah Petro, a research scientist from NASA's Goddard Space Flight Center.
Amateur astronomers don't need any specialized equipment to view the supermoon, however, well-known astrophysicist Neil DeGrasse Tyson doesn't recommend taking any snaps with the camera on your phone.
And another?For the Super Moon to look big in a picture requires a substantial telephoto lens. Try one with just your smart phone and post it.

— Neil deGrasse Tyson (@neiltyson) December 3, 2017
Clearly underwhelmed by the phenomenon, given that he studies far greater celestial objects like black holes, Tyson took to Twitter to poke a little fun at hype around the event.
FYI: The very concept of a Super Moon is an embarrassment to everything else we call super: Supernova, Supercollider, Superman, Super Mario Bros.

— Neil deGrasse Tyson (@neiltyson) December 3, 2017
If last month's Full Moon were a 16.0 inch pizza, then this month's "Super" Moon would be 16.1 inches. I'm just saying.

— Neil deGrasse Tyson (@neiltyson) December 3, 2017
Want another?This month's "Super Moon" is 1% brighter than last month's non-Super Moon.

— Neil deGrasse Tyson (@neiltyson) December 3, 2017
You can share this story on social media: