Quebec Supreme Court suspends province's 'burqa ban' legislation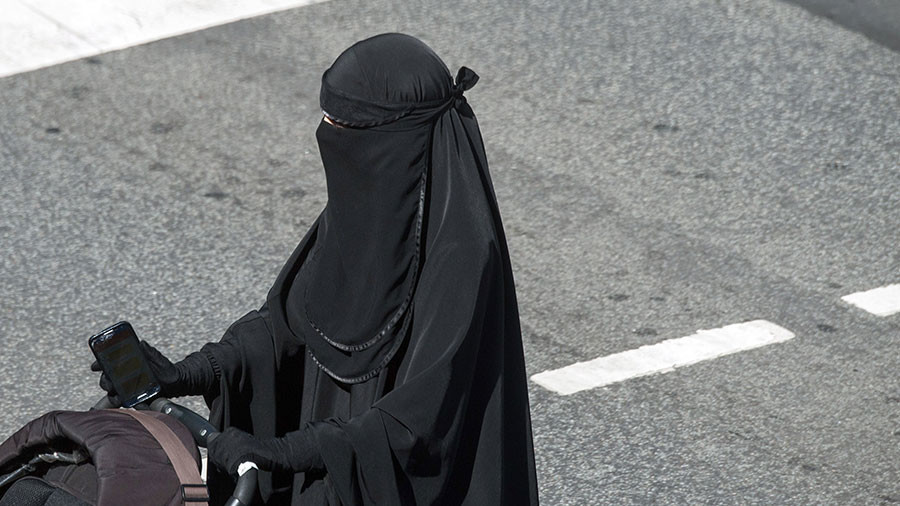 A Quebec Supreme Court judge has suspended a key provision in the Canadian province's controversial legislation.  Known as the 'burqa ban', the law required people to show their faces when providing or receiving public services.
Touted as defending secularism and religious neutrality in Quebec, Bill 62 was criticized by some groups for discriminating against some Muslim women because they are among the few people in the province who cover their faces. The legislation mentions the possibility of accommodations, but fails to go into detail on how a person may seek such an exception on religious grounds. This was cited by Justice Babak Barin as the reason why he decided on Friday to suspend the law's key Article 10 until a time when the provincial government gives clear guidelines on the issue, the National Post reported.
The law in question was first suggested by Quebec Justice Minister Stephanie Vallée in 2015 and passed by the National Assembly with a vote of 66-51 last October. At the time, the Provincial Justice Ministry had to provide a list of specific cases explaining what a person can and cannot do under the law. For instance, walking into a public library with the face covered was ok, but asking a clerk for a book was not.
The law was challenged in court by a coalition of Muslims and civil rights advocates and a Quebec woman who wears a niqab, a dress covering her entire face except for the eyes. The woman, Warda Naili, explained to the judge how the law would affect her life. Catherine McKenzie, a lawyer who represented the challengers told Global News her clients were "very happy" with the outcome.
Critics of the law said it effectively barred a visible minority of Muslim women wearing face veils from receiving essential services like healthcare and also fostered anti-Muslim sentiment in the province. There were an estimated 243,000 Muslims living in Quebec in 2011, according to Statistics Canada. An estimated 50 women living in the province wear a niqab or a burqa, another kind of dress that covers the face.
Quebec Premier Philippe Couillard reacted to the ruling, saying there was nothing surprising in the judgment. "I'm not unsatisfied with the judgment because there's no mention of a violation of the charters [of rights] or any major constitutional problem," he told reporters as cited by CBC News. He added his government was confident that the law can withstand a constitutional challenge, if necessary.