EU says it will slash pre-accession aid to Turkey by €105mn over human rights violations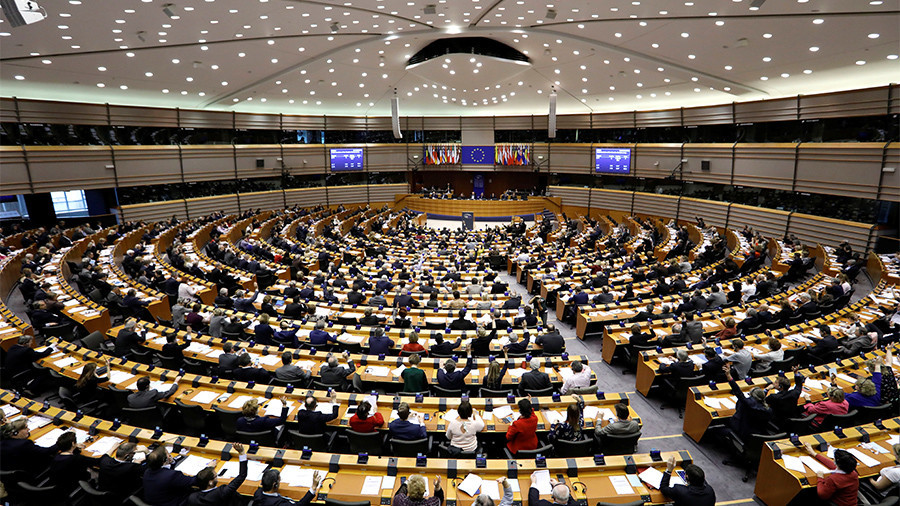 The EU has agreed to cut funds bound for Turkey by €105 million and freeze another €70 million, linked to its bogged-down membership talks, citing the Turkish government's disregard for human rights and rule of law.
The cuts envisioned in the EU budget for 2018, approved by the EU Council and the European Parliament on Thursday, were made "in view of the situation in Turkey as regards democracy, rule of law and press freedom," the Council of the European Union said in a statement.
Turkey still has a chance to receive €70 million, "held in reserve" in case it "sufficiently" improves the situation in all these fields.
"As long as Turkey is not respecting freedom of speech, human rights, and is drifting further away from European democratic standards, we cannot finance such a regime with EU funds," Siegfried Muresan, the European Parliament's chief budget negotiator, said, as cited by Reuters.
The EU seems to have hardened its stance on Turkey since October, when the Parliament was debating a cut of €80 million, €30 million to put on hold, from an initial €217mn budget proposal, aimed at bringing forward political reforms in Turkey.
However, while there had been different opinions about the size of the cuts, there has been little doubt that Turkey will eventually be punished for its alleged human rights abuses.
"There is no way around cuts for Turkey," Muresan said at the time.
Turkey's accession talks, launched in 2005, have ground to a halt amid an ongoing crackdown on opposition that saw thousands of military and civil servants arrested, which was unleashed by Turkish government following a failed coup attempt in July last year.
Several EU countries, including the EU powerhouse Germany, demanded an end to the talks, with German Chancellor Angela Merkel saying that "the fact is clear that Turkey should not become a member of the EU" in September.
The bitter row between the two countries has been deepening throughout the year, with Turkish President Recep Tayyip Erdogan recently labelling Germany "an asylum for terrorists" for shielding alleged supporters of the exiled cleric Fethullah Gulen, considered to be the mastermind of the July coup by Ankara. In late October, Germany granted asylum to 35 Turkish nationals holding diplomatic passports.
Earlier this year, Turkey and Germany engaged in a war of words over the refusal of several German states to host rallies by Turkish politicians in support of the constitutional referendum that granted Erdogan sweeping powers in April. Slamming the decision, Erdogan then compared the actions of the German authorities to those during the Nazi period.
Another point of contention is the arrests of German journalists, including German-Turkish journalist Deniz Yucel with Die Welt, held in Turkey on espionage charges. Merkel personally called for release of the German citizens, which was met by a rebuke from Erdogan.
Despite the current grim state of the bilateral relations, Merkel appears to be making attempts at damage control: during a Thursday phone call she reportedly promised to Erdogan to make sure the funds the EU has allocated for Syrian refugees in Turkey will reach Ankara, Turkish officials told AP on condition of anonymity.
You can share this story on social media: