Chinese 'master tomb raider' sentenced to death over theft of ancient artifacts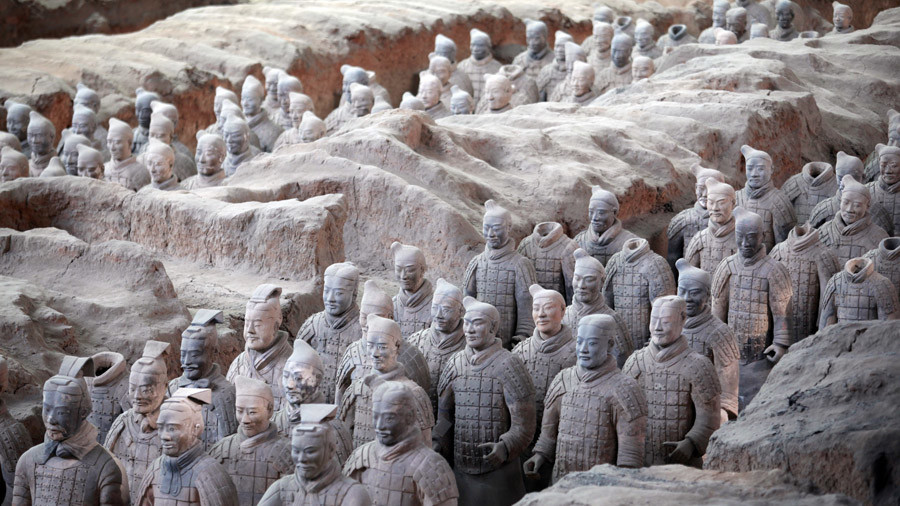 A court in northern China has given the death penalty to a prolific "tomb raider," suspended for two years, for the theft of thousands of historical artifacts.
55-year-old Yao Yuzhong from the Inner Mongolia Autonomous Region, northern China, was the leader of a massive gang of 225 graverobbers arrested in 2015. Although lacking a formal education, Yao was extremely well-read and over the course of 30 years gained a reputation as a master graverobber, inheriting the trade from his father. Yao's gang was behind the heist of over 2,000 ancient artifacts seized from a historical site in the north-eastern Liaoning province, where archeologists had previously unearthed relics thousands of years old.
On Thursday, the Liaoning Provincial Higher People's Court handed the grave robber a death sentence for "digging up ancient cultural sites and ancient graves" and "reselling cultural relics," Yao's lawyer, Bi Baosheng, told AFP. But the sentence was suspended for two years, giving Yao time to appeal or have it reduced through good behavior.
Although the Chinese practice of tomb-raiding goes back thousands of years, there has been a huge uptick in the crime over the past few decades. Since ancient times, tombs have been considered bridges to the afterlife, and wealthy people would be buried in extremely elaborate crypts together with a lot of their gold, silverware and jewels, as well as replicas of household objects. Tomb raiders can make a handsome profit selling artifacts on the black market or sometimes at well-known auction houses like Sotheby's.
Grave-robbing is a trickier pursuit than simply breaking in, as the thieves have to have a good knowledge of history and where local warlords and nobles might be buried. It is also a dangerous profession – the rogue excavators face the risk of asphyxiation and getting buried beneath a collapsing tomb, as well as threats from beyond the grave. According to Chinese mythology, the dead can get stuck in this world if they are disturbed and may resort to haunting to get their revenge.
As years go by, thefts have become increasingly elaborate: at one underwater site near Guangzhou, authorities constantly had to thwart teams of divers trying to sneak in the middle of the night. Since the 1990s, Chinese law enforcement has been cooperating with their European and American counterparts to stop the smuggling of ancient artifacts, which are often taken abroad under the guise of "replicas."
Some archeologists estimate that over the course of Chinese history, nine out of every 10 tombs have been raided.