Argentine 'death flight' pilots get life for 100s of junta opponents thrown into ocean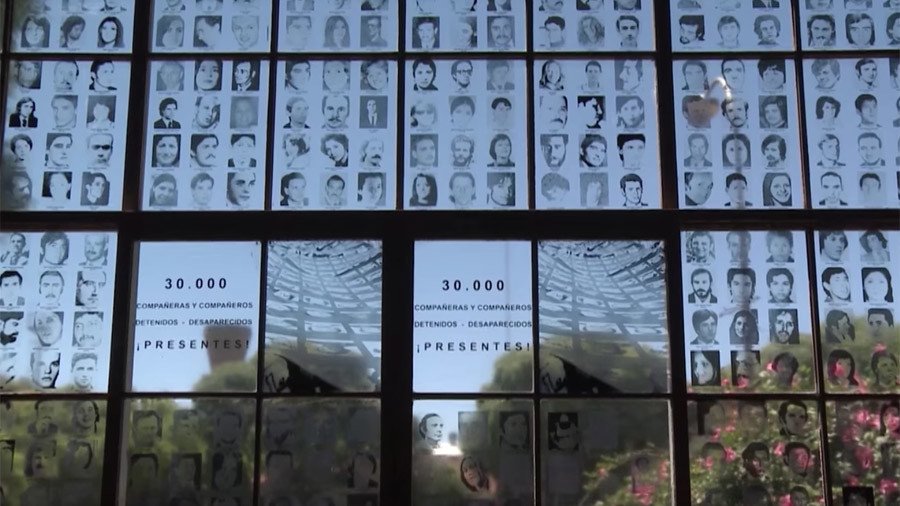 Judges in Argentina have given life sentences to the former 'death flights' pilots after hundreds of people opposing the country's 1976-83 military junta – including a close friend of Pope Francis – were thrown into the ocean.
A major ruling on Wednesday marked the "first" such Argentinian judgment against pilots involved in the notorious 'death flights,' local media reports. During the operations, opponents of Argentina's military regime that ruled the country from 1976 until 1983 were thrown into the waters of the Atlantic.
According to the verdict, the announcement of which lasted almost four hours, 29 former service members were sentenced to life imprisonment, 19 were sentenced to eight to 25 years, and six were acquitted, local media report.
There are 54 defendants in the major trial. It also involves cases of 789 victims of a secret detention center – known as the Navy Mechanics Higher School (ESMA) – where up to 5,000 people opposing the repressive junta regime are believed to have been vanished.
The five-year trial – called the 'mega cause' in Argentina – exposed the chilling practices of systematic torture and the killing of thousands of people, including left-wing opponents of the regime and members of Argentina's urban guerrilla groups, but also human rights activists and relatives of those forcibly disappeared by junta forces.
In a series of hearings, it emerged that numerous victims were drugged, loaded onto 'death flight' aircraft, and thrown into the freezing waters of the southern Atlantic Ocean. Among ESMA victims was Esther Careaga, a close friend of Jorge Bergoglio, who later became Pope Francis. Careaga was thrown to her death from a plane one night in December 1977, along with two French nuns and nine others.
"Careaga was a good friend and a great woman," Beroglio said when the body was identified in 2003. The future pontiff met Careaga, a biochemist and his boss at the time, when he worked as an apprentice at a pharmaceutical laboratory in Buenos Aires in the early 1950s.
You can share this story on social media: