Russia preparing to withdraw military contingent from Syria – security chief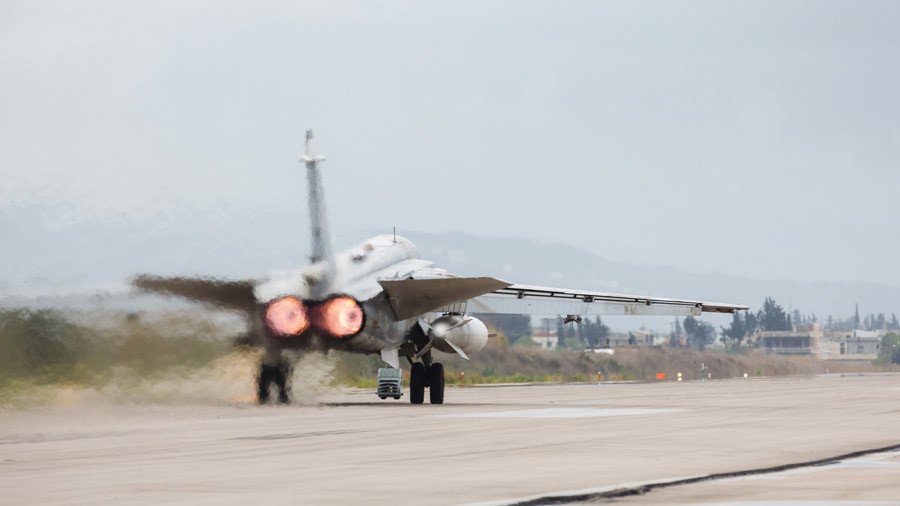 Russia has started preparations to downsize its military presence in Syria, Nikolay Patrushev, the head of the national security council, said. He did not provide a timetable for the pull out, saying it will start "when ready."
Moscow previously indicated that progress in defeating Islamic State (IS, formerly ISIS) in Syria means the need for Russian air support for the national armed forces would diminish, prompting a reduction in Russia's military footprint.
Russia deployed troops in Syria following a request from Damascus in 2015, citing the threat of terrorist forces taking over the country. Russia's help allowed the Syrian Arab Army to turn the tide and secure large areas previously held by the jihadists. Moscow said the resent lifting of the IS blockade of Deir ez-Zor in eastern Syria was the breaking point for the campaign, sealing the victory over the Islamist forces in the country.
Moscow says the defeat of IS means the Syrian people can receive long-needed humanitarian relief and reclaim their lives which have been disrupted by the six-year war. Meanwhile, the Syrian government and moderate opposition forces may finally get to the negotiating table to discuss the future of the country. Russia, along with Turkey, Iran, and some other stakeholders, has established four 'de-escalation zones' in Syria to ensure a lasting ceasefire.
You can share this story on social media: