'Bad Santa': Kids can be 'scared' of Father Frost, Siberian kindergartens warn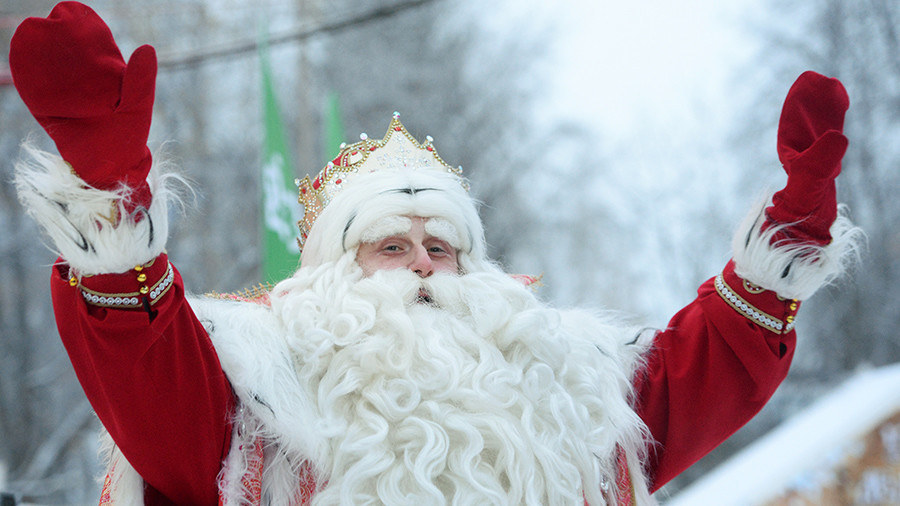 The Russian version of Santa Claus – Father Frost – could become an unwanted guest at kindergartens in the city of Novosibirsk if he visits without his famous granddaughter Snegurochka – a snow maiden. Small children just "don't get" Santa, psychologists say.
Some parents of kindergarteners in the Siberian city of Novosibirsk have been thinking about banning Father Frost – Russia's official holiday gift-bringer – from visiting children this holiday season, RBC news reported on Tuesday, citing sources.
Parents have reportedly come up all kinds of reasons: from the threat of terrorism to countering demands for bribes while fundraising for Father Frost's services in local nurseries.
The mayor's office told RBC that there is a ban on raising funds to pay for the services of actors portraying Santa. To invite an actor, municipal education institutions must specify that parents were not forced to invite Father Frost and Snegurochka, and are willing to pay for the actors' services voluntarily.
"There are no [Father Frost] bans. The point is that psychologists say that when dealing with groups where there are small children, it's better to invite not Father Frost, but Snegurochka, simply because children can get scared of him," Anna Tereshkova, head of the Department for Culture, Sports and Youth Policy of the City Hall of Novosibirsk, told RIA Novosti.
Tereshkova says that while such recommendations have been in place for many years, there are no bans on Santa Claus issued by the authorities.
"Small children just do not understand Ded Moroz ('Father Frost' in Russian)," the official told RBC.
"That's why younger groups can invite just Snegurochka alone, though psychologists advise against that too," she added.