His last day at work? Baggage loader filmed drifting at busy Moscow airport (VIDEO)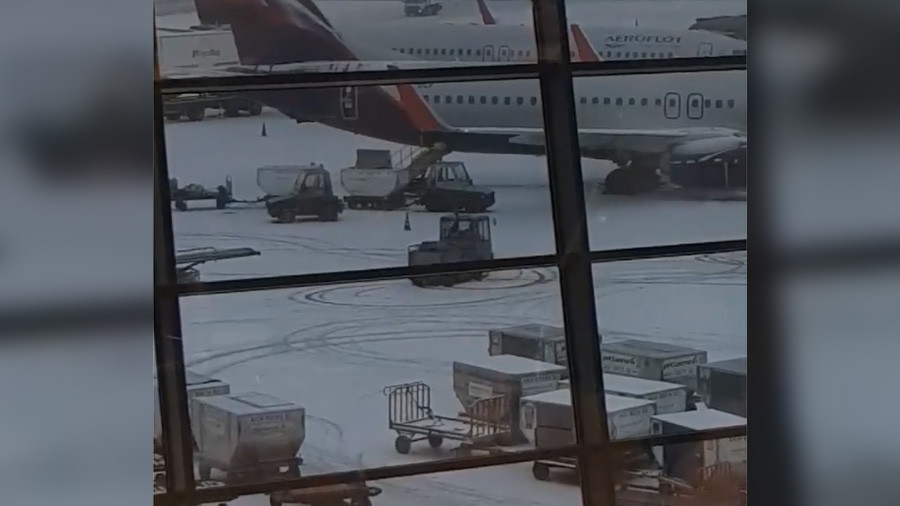 A service worker at Moscow's Sheremetyevo international airport has been apparently very excited with the first huge snowfall in the Russian capital, cutting quite a figure with his vehicle performing maneuvers in-between other ground support equipment and a plane.
A baggage loader was filmed "drifting" at the airport by one of the passengers on Tuesday, when snowfall hit the Russian capital. "This is how happy workers at Sheremetyevo are about the first snow," Maksim Ivanov wrote on Facebook, having shared the video he filmed from a gate.
"At least they haven't damaged the plane," he added, saying that the scene reminded him of Formula One racing. After having performed a number of quite impressive – but apparently idle – moves, narrowly avoiding collision in the packed, snow-covered airport grounds, the driver sped up and disappeared from the frame.
"It was his last working day," a social media user suggested in comments. "It's time to let him operate a plane," another one wrote.