'Bloodbath': Freight trains mow down 106 reindeer in 4 days (GRAPHIC PHOTO)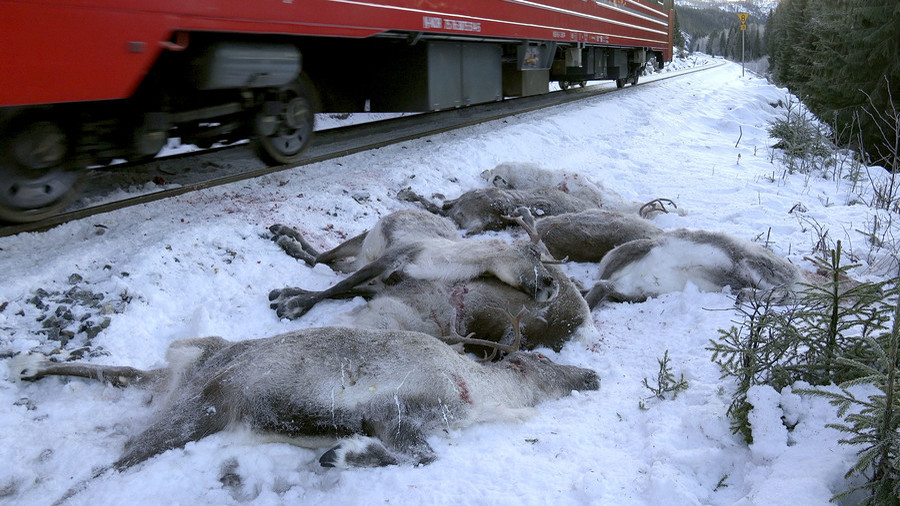 More than 100 reindeer were killed by freight trains in Norway within four days in what locals are calling "a psychological nightmare".
The deer in the north of the country fell victim to the trains while undertaking their winter migration from mountainous regions towards the coast. A single train mowed down 65 of the animals on Saturday while a further 41 were killed between Wednesday and Friday.
"I'm so angry that I'm dizzy," reindeer herder Ole Henrik Kappfjell,told Norwegian broadcaster NRK. "It's a senseless animal tragedy...a psychological nightmare."
Documentary filmmaker Jon Erling Utsi captured photos showing the reindeer's grisly end. "It was a nightmare to watch," Utsi said to the state broadcaster. "The worst thing was the animals that were not killed in the accident, they were lying there, suffering, it was a bloodbath over several kilometers."
WARNING: Some readers may find the following image disturbing.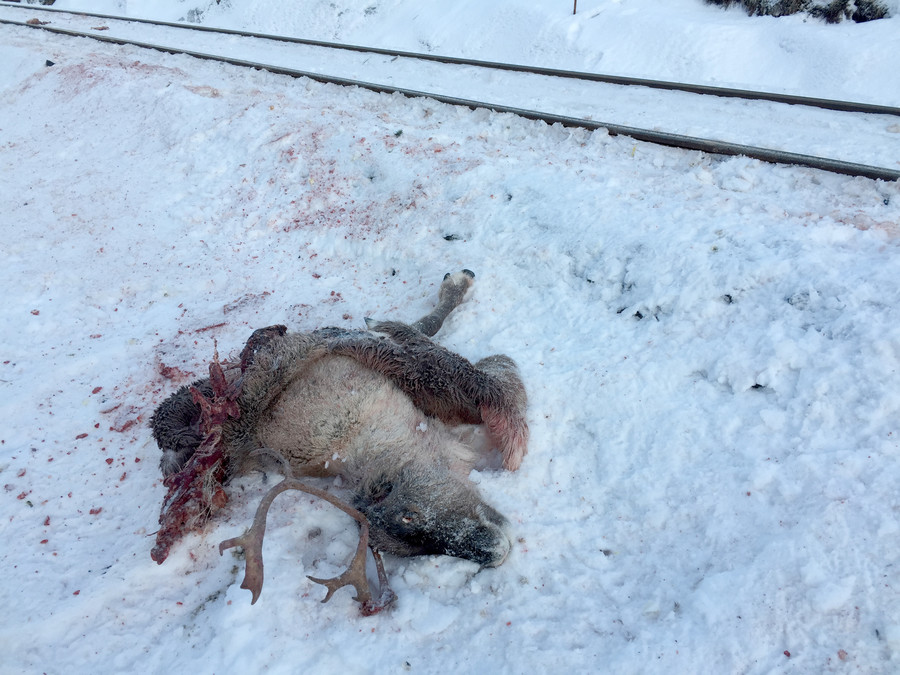 The warnings for trains to drive slowly didn't activate due to "a technical failure." A spokesperson for Bane NOR, the train company, says the provider tried to warn the driver when they discovered that the message was not appearing on the railway signage.
"When it was discovered that the message had disappeared, they tried to call the train… Unfortunately, it was too late."
Herders are calling for barriers to be built along the track to protect the animals, however, the plan has yet to receive any funding.
Norway is home to approximately 250,000 reindeer. At least 250 of them were plowed down by trains over the last year and more than 2,000 were killed along the same railway line between 2013 and 2016.