Russian children's camp to re-enact Nuremberg Trials of Nazi war criminals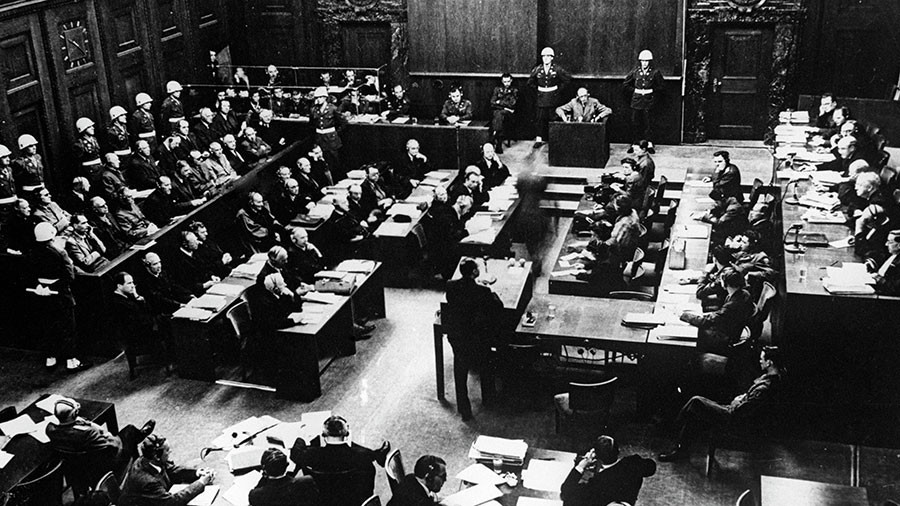 Teenagers at the prestigious Artek summer camp in Crimea will take part in a reconstruction of the Nuremberg Trials to broaden their knowledge of the historic legal process and war crimes committed by Nazi Germany against the people of the USSR.
"Together with historians and legal specialists, the children will model a real fragment of the process, playing the parts of the participants, including Sir Geoffrey Lawrence, the head of the tribunal, and Roman Rudenko, the Soviet prosecutor, reading archive testimonies of Nazi war crimes and indictments,"said a statement from the children's camp.
The reconstruction, according to the organizers, will form a part of a wider effort "to broaden the audience's knowledge about World War II, and the Soviet Union's defining role in the conflict." Besides officials from Russia's prosecution service and specialists from the Crimean law school, the event will be attended by a foreign delegation, and overseen by Russia's Jewish Congress.
The event will take place Tuesday, and take 1 hour 20 minutes with an hour-long follow-up debate, unlike the 11 months it took the actual Tribunal to deal with the fate of surviving Nazi leaders between November 1945 and October 1946.
READ MORE: US & Ukraine are alone in rejecting Russia's anti-Nazism resolution at UN
It is not clear, however, whether any of the defendants would be impersonated during the mock-up trials. Among the most infamous convicted for war crimes and crimes against humanity at the multiple tribunals were Hermann Goering, Hitler's commander of the Luftwaffe, foreign minister Erich von Ribbentrop, and Rudolf Hess, the deputy Fuhrer.
Artek was the premier Soviet summer camp for children up to 18, and the Russian government has invested over $180 million into the facility's renovation since Crimea voted to join Russia in 2014. The iconic leisure facility, which comprises ten smaller camps, celebrated its 90th anniversary in 2015.