Merkel, out of step with most Germans, opposes calling new election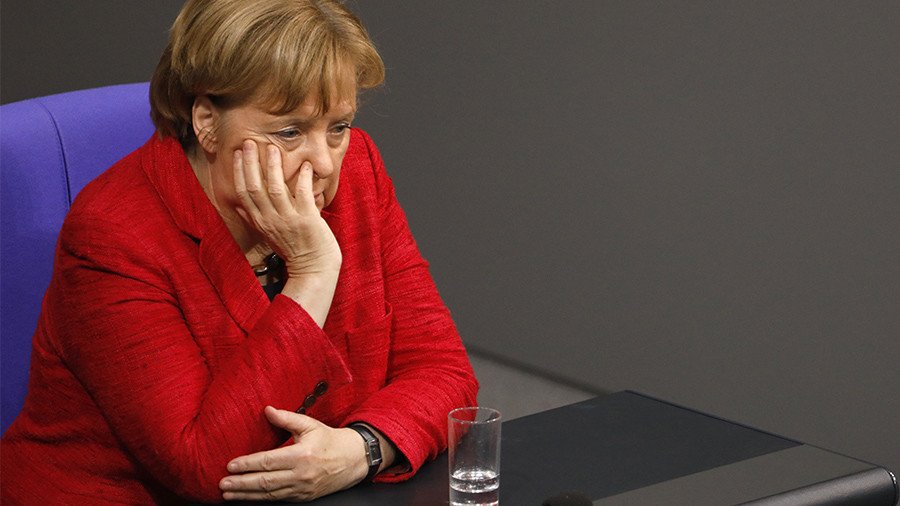 Germany's Angela Merkel says she opposes new elections after her proposed coalition dissolved last weekend. However, according to surveys, a majority of Germans favor returning to the polls, illustrating the growing disconnect between the chancellor and the electorate.
"The people voted. And I absolutely do not favor, if we can't do anything with the result, asking people to vote again," Merkel said Saturday at a party conference in the Baltic coast resort of Kuehlungsborn.
But like her controversial open-door migrant policy, Merkel's aversion to new elections appears to be at odds with many Germans. Fifty-one percent of Germans support a new election, while 43 percent oppose the idea, a poll conducted by public broadcaster ZDF found.
Merkel has good reason to fear a new general election. According to a recent YouGov poll, Germans believe that the right-wing populist party Alternative for Germany (AfD) has benefitted the most from the failed coalition talks. The AfD capitalized on widespread disillusionment with Merkel's migrant policy, securing 13 percent of the vote in September's election. Some argue AfD could increase its foothold in the Bundestag if Germany goes back to the polls.
Luckily for Merkel, she may be able to sidestep elections and form a new coalition government with the Social Democrats (SPD). Although previously vocally opposed to extending their four-year political alliance with Merkel's conservative bloc, the centrist SPD has expressed interest in the formation of yet another "grand coalition."
"The SPD is deeply convinced there should be discussions," Hubertus Heil, the party's general secretary, said on Friday. "The SPD will not refuse to talk."
Merkel's conservative bloc was unable to win a majority in parliament after a disastrous showing in September's national Bundestag election, prompting the German Chancellor to propose a so-called Jamaica coalition with the pro-business Free Democrats (FDP) and the Green Party. The fledging coalition broke apart last weekend after the FDP pulled out of negotiations.
If Merkel is unable to forge a majority coalition, she could try to run a minority government. But the chancellor has stated that she would rather have a new election than attempt to lead a minority government.
On this point at least, Merkel seems to share the sentiments of the German people: only 30 percent of Germans would support a minority government, according to polls.
You can share this story on social media: