False news reports in NYT, Guardian & NBC following Iran-Iraq earthquake (VIDEO)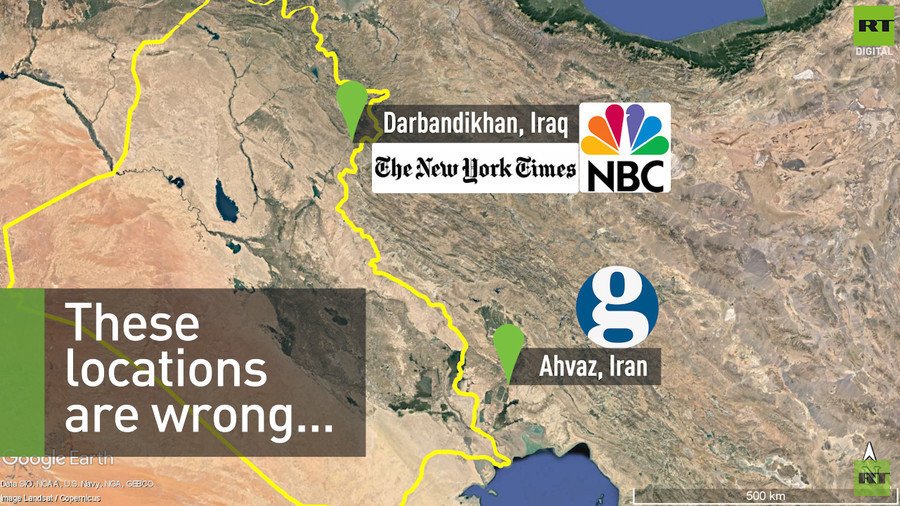 Major news outlets published false news reports in the aftermath of an earthquake that struck the Iran-Iraq border on November 12, an investigation by RT Digital has found.
The New York Times, NBC and The Guardian were amongst the organizations that failed to verify a dramatic video widely shared online.
RT Digital, RT's digital verification unit, revealed the false reports following inconsistencies in the coverage of CCTV footage showing patrons evacuating a cafe after tremors are felt.
The NY Times and NBC both claimed the location as Darbandikhan in the Kurdish region of Iraq, while The Guardian stated the location was Ahvaz in southwest Iran.
RT Digital's investigation found the real location to be Tagaran in Iraq, 80km from Darbandikhan and 800km from Ahvaz.
Other organizations also failed to verify the video, including Deutsche Welle and USA Today, resulting in the further spread of misinformation following the earthquake which left more than 400 people dead and extensive damage in the area.
The full details of the investigation can be seen in the video below and are further explained in an RT Digital blog post.
You can share this story on social media: