'Everyone will die': Window issue sparks fears of jetliner disaster (VIDEO)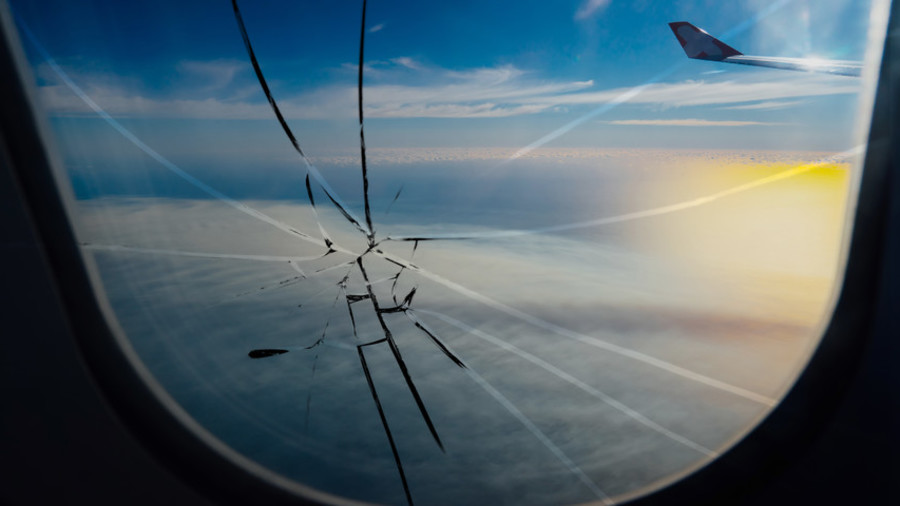 The window seat may be a favorite for many airplane passengers but that wasn't the case for one man who felt it bore the telltale signs of an impending catastrophe.
The incident took place on a budget flight in Chile earlier this week. The passenger filmed the issue of concern and the video quickly went viral after being posted to Imgur with the caption "should I be concerned or...?"
So what was the problem? The window frame was coming loose thousands of feet in the air, apparently threatening to cause the entire cabin to decompress, or so it was thought.
It sparked alarm online with many saying that lives were in danger. One of the top comments on the YouTube video came from a user called Codeack Volition who said: "When you land call the cops, that's a crash waiting to happen. If that window even slightly becomes open, the cabin will lose pressure, everyone will die."
The man need not have feared, however. Airline pilot Patrick Smith, who runs AskThePilot.com, told the Daily Mail that there was nothing to worry about as any damage to the window was just cosmetic.
"It's just a superficial liner that helps protect the actual window. I admit that it looks embarrassing and unprofessional, but there's no safety risk," he said.
Those sentiments were echoed by the head of the UK Flight Safety Committee, Dai Whittingham, who said the incident was "definitely not" a safety concern.
"It is simply a piece of loose cabin trim. The internal window is there to protect the main glass from scratches and it cuts down some of the internal noise as well as providing an element of thermal insulation."
This is far from the first incident involving a plane's internal window. In 2015, passenger Laurence Gibson was on a flight to London's Stansted airport when all of a sudden the window frame just fell into his lap.
A year earlier, an even more alarming incident occurred on an Air Canada flight as a bolt flew off the outside of the plane and broke through the outer pane. In both instances the aircraft landed safely.