At one with nature: Russian musician performs piano piece in 'marble canyon' (VIDEO)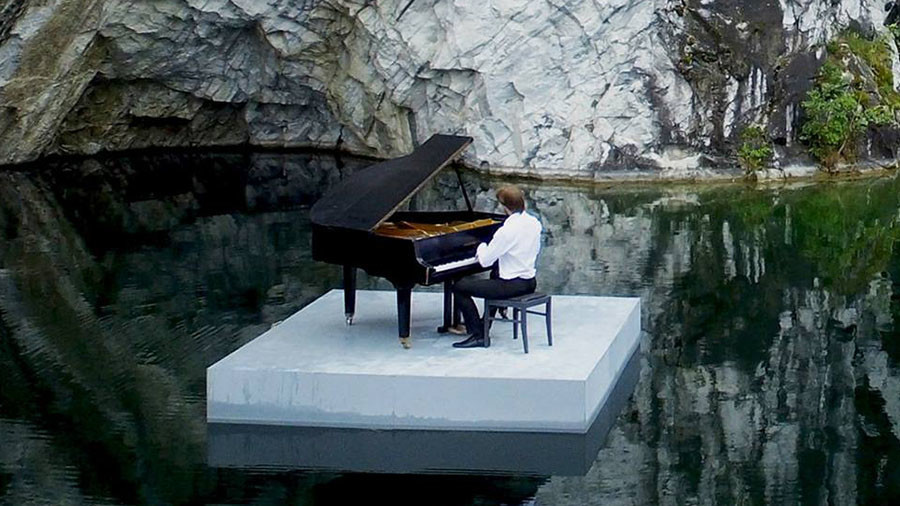 A pianist from St. Petersburg has shot a video playing his own composition on the waters of the beautiful Marble Canyon in Karelia, northern Russia.
In the clip, Pavel Andreev plays his track 'Awakening' against the backdrop of marble rocks and emerald-green water of the Ruskeala Marble Canyon.
READ MORE: Renowned pianist Denis Matsuev plays Rachmaninov & Beethoven in Davos, Switzerland
"The music tells us about the connection man has with nature," Andreev told Russia's Komsomolskaya Pravda newspaper. "Sometimes it happens that we go against our nature: we struggle, suffer or fall ill…. But after we pass certain tests, we always find the harmony with ourselves."
"The Canyon became an addition to this melody. The music, piano and nature together formed a whole."
Filming of the clip took place over four days, complicated by the harsh weather found in Karelia. After shooting was done the piano, which weighed some 250kg (550lb), remained in the water for another two months, much to the amusement of tourists and passersby.
You can share this story on social media: