Airbrush fail: Deposed Catalonian govt posts bizarre photoshop image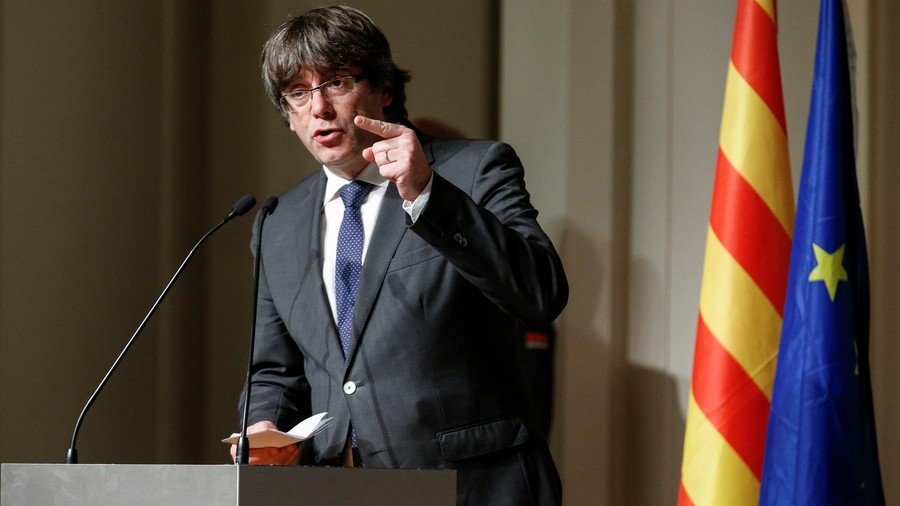 A new website for the deposed Catalonian government went live last week but garnered interest for all the wrong reasons – a 'ghost leg' of former business minister Santi Vila in the cabinet portrait.
Vila resigned on October 26 in protest after it became clear that the Catalonian parliament would push for independence from Spain.
The former business minister may have stepped to the side but his presence was still very much apparent in the launch of the new website, which aims to defend the "legitimate Government of Catalonia."
In a group photo on the new site, Catalonian President Carles Puigdemont stands alongside members of his cabinet. However, curiously, a pair of legs with no obvious torso can be spotted behind the Catalonian leader.
The image is an edited version of a photo taken on October 1, reports El Páis. In the original, Vila's head and body are clearly present. The editing fail has raised eyebrows online, with many people mocking the attempted airbrush.
One commenter described the image as "Puigdemont propaganda". Meanwhile, Alfons Lopez Ten, a former Catalonian member of parliament and now critic of Puigdemont, compared the photo to Joseph Stalin's airbrushing of enemies.
Others piled in with memes ridiculing the (now-corrected) glaring oversight.
Catalonia's self-styled "legitimate government" didn't bother to get a photograph before being ousted, it's easier to take a previous one erasing one of the members in two steps: first the body, then the legsStalin approves twice pic.twitter.com/HItwyftT5p

— Alfons López Tena (@alfonslopeztena) November 18, 2017
You can share this story on social media: