Merkel says she would prefer new elections over minority govt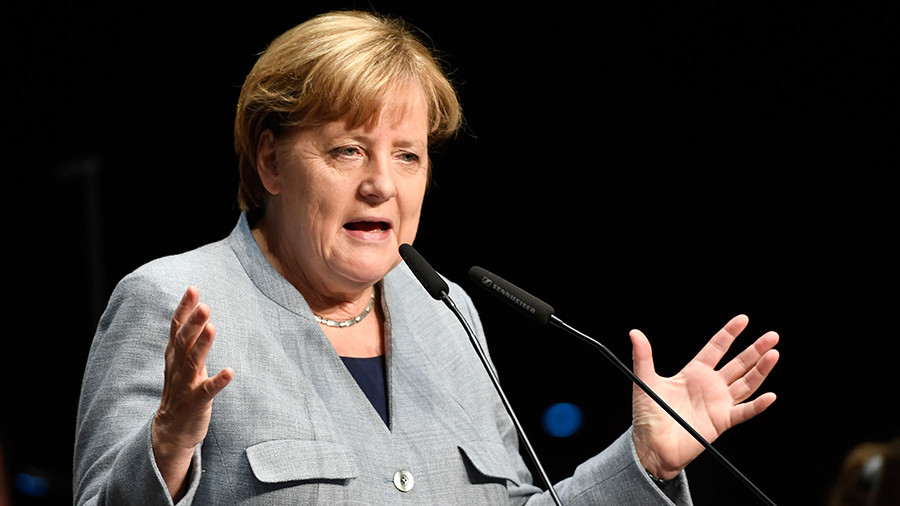 German Chancellor Angela Merkel says she would prefer new elections over leading a minority government, following failed coalition talks between parties.
"My point of view is that new elections would be the better path," Merkel told Germany's ARD television, as quoted by Reuters. She said her plans did not include being chancellor in a minority government.
Merkel said that she would run again as a candidate in the event of a new election, and said that her conservative bloc is more united than ever.
Merkel also said she sees no reason to resign following the failed talks, telling German broadcaster ZDF that she is ready to serve as chancellor for four more years. She added that she feels it is important to send a signal of stability to the country, Europe, and the rest of the world.
The German chancellor said she is disappointed by the Free Democrats' decision to walk away from the coalition talks, but doesn't expect them to change their mind.
Merkel could still approach the Social Democrats (SPD), asking them to return to her "grand coalition," which it served in for four years. However, SPD leaders have vowed not to do so, opting to return to opposition.
When asked by ZDF about the possibility of another "grand coalition" with the Social Democrats, Merkel said she would wait to see the party's response after their scheduled talks with German President Frank-Walter Steinmeier on Wednesday. She added, however, that any demand for her to step down would not be a good start to a new coalition.
Merkel's comments came after Steinmeier said that Germany is facing a situation it had not seen in decades. He warned of "great concern" across the country and the rest of Europe if the EU's "strongest country" couldn't form a government.