Chinese military launches website to rat on leaks, violations & fake news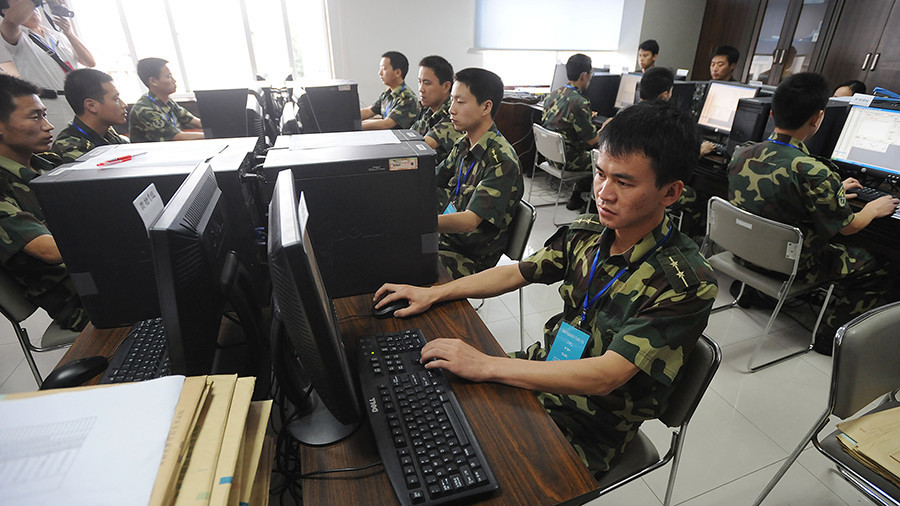 China has launched a website to report illegal online activities of the military and the spreading of "harmful information." Earlier, the Chinese leader vowed to turn the People's Army into a "world class force" and to "ensure a clean cyberspace."
China's official military website announced the launch of the platform on Sunday, which is supposed to maintain a "clear internet space" surrounding the military. Any person, both publicly and anonymously, can issue an online report on various violations, including those published on websites or social media platforms. The possible violations include fake news about the military, leaked secrets, and "distorting headlines."
The spreading of "harmful" information about the Chinese Army, including attacks on the party's leadership over the army and distortions of its history or that of the Communist Party, can also be reported on, as well as illegal Internet access of military personnel without permission of higher military staff.
The launch of the official website comes just one month after Chinese President Xi Jinping, in a historic speech at a Chinese Communist Party meeting, vowed to turn the People's Army into a "world class force" in 30 years, and ordered full modernization by 2035. Xi also mentioned strengthening "guidance, influence, and credibility of the media" and building "a system for integrated internet management to ensure a clean cyberspace," a part of which could be the newly-introduced platform.
"We will distinguish between matters of political principle, issues of understanding and thinking, and academic viewpoints, but we must oppose and resist various erroneous views with a clear stand," the president told the 19th Chinese Communist Party Congress.