AC/DC co-founder & rock icon Malcolm Young dies aged 64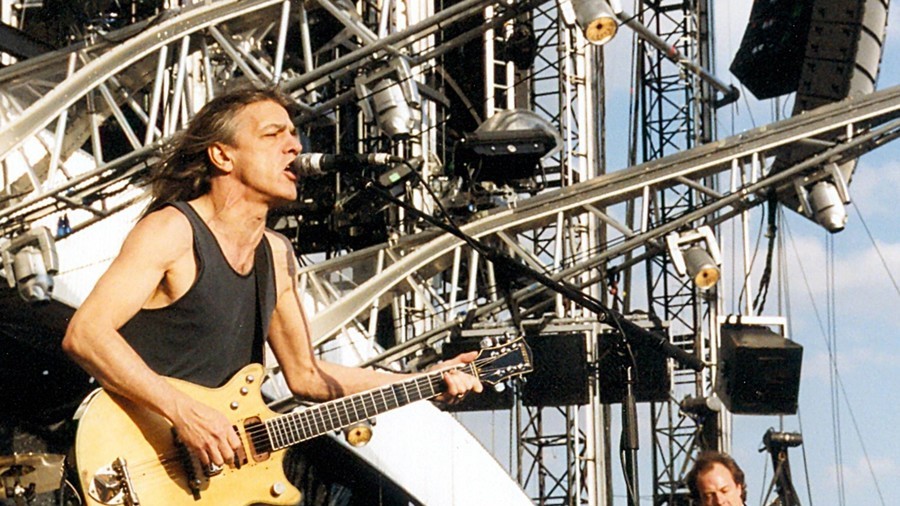 Legendary rock guitarist Malcolm Young, who co-founded Australian powerhouse AC/DC with his brother Angus in 1973, has died aged 64.
The riff-loving rhythm guitarist had been living with dementia for the last three years, with the illness forcing his retirement from the band in 2014. He was replaced by his nephew, Stevie, for the band's last tour, promoting the album 'Rock or Bust.'
"Today it is with deep heartfelt sadness that AC/DC has to announce the passing of Malcolm Young," the band wrote in a statement on Facebook Saturday. "Malcolm, along with Angus, was the founder and creator of AC/DC. With enormous dedication and commitment, he was the driving force behind the band.
"As a guitarist, songwriter and visionary he was a perfectionist and a unique man. He always stuck to his guns and did and said exactly what he wanted. He took great pride in all that he endeavored. His loyalty to the fans was unsurpassed."
Young was born in Scotland but moved to Australia with his family in 1963. It was there he formed the band with fellow guitarist brother Angus, in 1973. On the back of relentless touring, AC/DC built a loyal following of Australian rockers before taking the world by storm.
Following the death of frontman Bon Scott in 1980, the band bounced back with their seminal album Back in Black, selling an estimated 50 million copies.
Their legacy as one of the most popular rock bands in history has been cemented by tracks such as 'Highway to Hell,' 'Back in Black,' 'You Shook Me All Night Long,' and 'Thunderstruck.'
"As his brother it is hard to express in words what he has meant to me during my life, the bond we had was unique and very special. He leaves behind an enormous legacy that will live on forever. Malcolm, job well done," Angus Young wrote on Facebook.
His death comes just weeks after his older brother, George, passed away aged 70. He is survived by his wife O'Linda and two children.