'Like having human-rights discussion in N. Korea': WMA debates euthanasia in Vatican City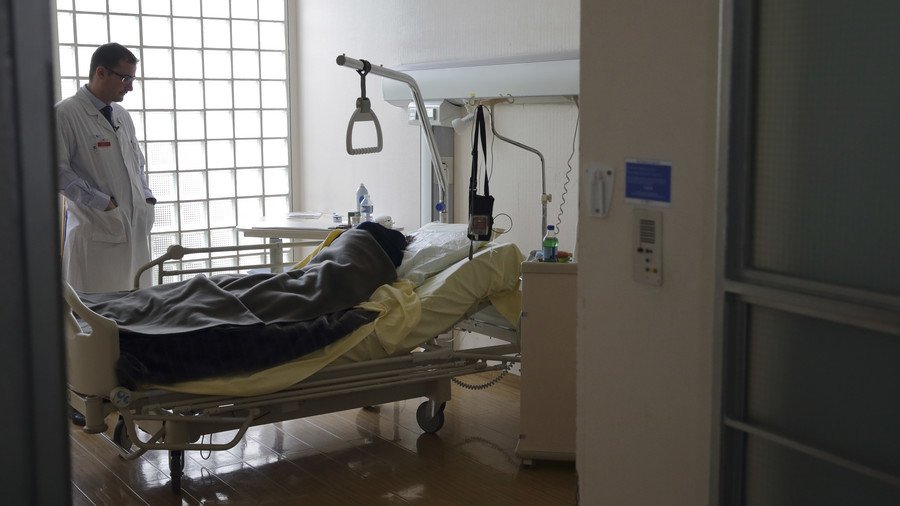 The World Medical Association (WMA) held a two-day event to debate patient rights, treatment limitations, as well as differing perspectives on end-of-life care and the right to die. Surprisingly, Vatican City, home of the Catholic Church, hosted the event.
Organised by the WMA, the German Medical Association (GMA), and the Pontifical Academy for Life (PAV) on November 16 and 17, the event featured medical professionals, legal, palliative care and ethics experts, along with scholars and philosophers from over 30 countries, according to a WMA press release.
The event was held in the Aula Vecchia del Sinodo in the Vatican and was opened by Cardinal Turkson, who read a letter from Pope Francis, setting out the Church's position in no uncertain terms.
"It is clear that not adopting, or else suspending, disproportionate measures, means avoiding overzealous treatment," the Pope wrote, as cited by The Catholic Herald. "From an ethical standpoint, it is completely different from euthanasia, which is always wrong, in that the intent of euthanasia is to end life and cause death."
The conference kicked off with discussions on end-of-life care, while day two of the conference upped the ante with an ethical debate on the question of whether there is a right to determine one's own death.
Euthanasia by a doctor and assisted suicide performed by a patient are deemed unethical by the WMA, which encourages doctors worldwide to avoid performing such procedures, even if they're legal in the country where they practice medicine.
However, times are changing and the medical associations in Canada and the Netherlands, which provide assisted-suicide care in certain cases, are championing a change in attitudes within the organization.
"It's like having a human-rights discussion in North Korea," said Jeff Blackmer, vice president of the Medical Association in Canada, where terminally ill patients can be legally euthanized with their consent. "It's not a neutral environment."
"We don't carry out euthanasia as often as it is asked for," said Dr Carin Littooji from the Netherlands, advocating in favor of assisted suicide, as cited by The Local. "It's a road we walk together over time, the end can be euthanasia but far more often it's a natural death."
In response, Frank Ulrich Montgomery, president of the German Medical Association, cited the 2,400-year-old Hippocratic Oath: "... neither will I administer a poison to anybody when asked to do so, nor will I suggest such a course."
"In liberal societies, people want to have choice and options right up to the very end of their life," he added. "Are our ethics, our deepest beliefs, dependent on polls?"
You can share this story on social media: