Shallow 6.3 earthquake hits southern China near Indian border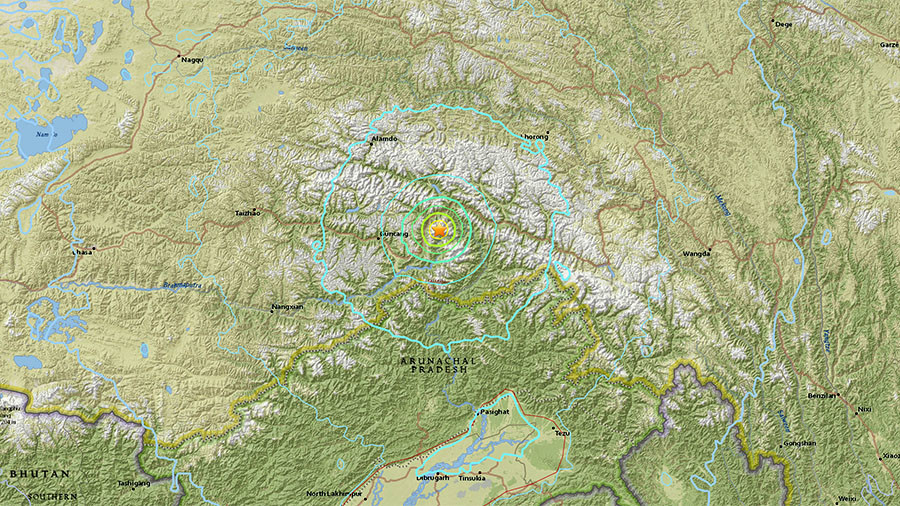 A magnitude 6.3 earthquake has hit southern China near the border with India, the United States Geological Survey (USGS) reports.
The quake hit at a shallow depth of 10 kilometers (6.2 miles), some 58km from the Nyingchi prefecture, with a population of almost 200,000 people. No casualties or property damage was immediately reported.
The quake, initially reported as magnitude 6.7, hit the Tibet area, one of the most seismically active spots on Earth. The boundary between the Indian and Asian tectonic plate lies below the Himalayan-Tibetan region, with their collisions resulting in powerful earthquakes.
The region saw one of the most powerful earthquakes in the past century in 1950. Known as the Assam-Tibet earthquake, the 8.6 event killed some 4,800 people and caused distruction in both India and China.