ISIS car bomb kills 20, injures 30 at site for displaced families in eastern Syria – state media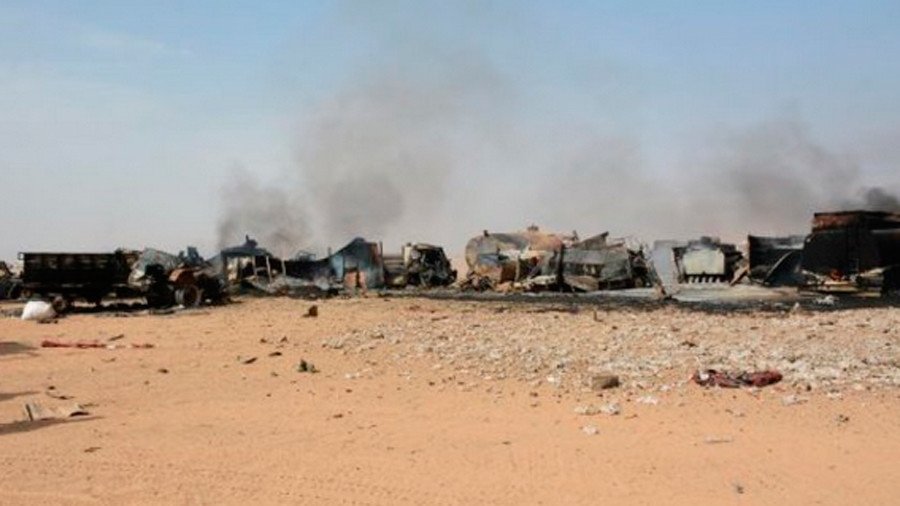 Twenty people have been killed and 30 others injured by a car bomb planted by Islamic State (IS, formerly ISIS/ISIL) at a site for displaced families in eastern Syria, according to state media.
The blast occurred near the city of Deir ez-Zor, according to SANA state news agency. It took place near the al-Jafra area, which is controlled by the Syrian government. The People's Protection Units (YPG) confirmed the incident on their Facebook page, calling it a "massacre."
Earlier this month, the Syrian Army announced the fight against IS in Syria was coming to a close, after the city of Abu Kamal – considered to be the last terrorist stronghold in the country – was liberated. The takeover of the area in eastern Syria close to the border with Iraq also prevented the militants from moving freely between the two countries.
READ MORE: Damascus vows to 'deal with any illegal invader force' to restore peace across Syria
However, strikes continue to target certain positions where terrorists gather. This month, Russian Air Force long-range bombers have carried out a number of successful missions in eastern Syria, destroying IS hideouts where armored vehicles and other military equipment were located.
You can share this story on social media: