Fireball hurtling past Earth caught on camera (VIDEO)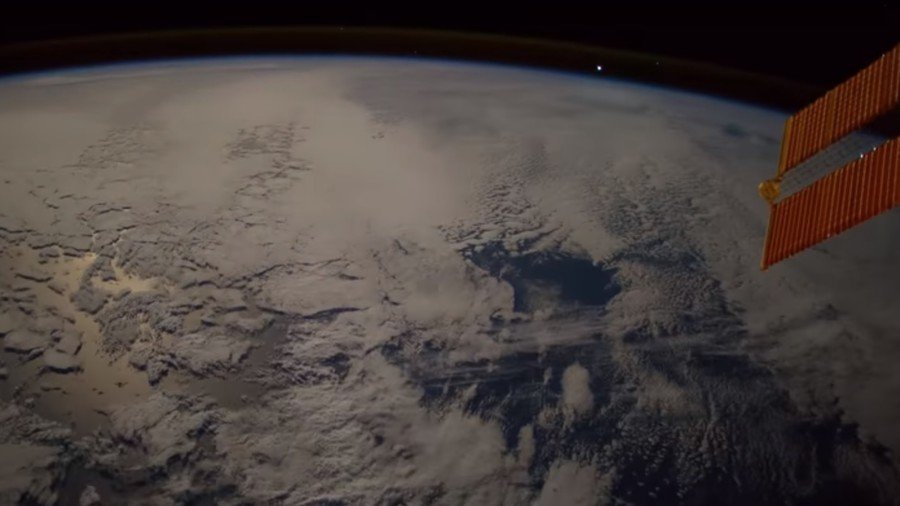 Astronauts at the International Space Station captured a rare moment when a fireball whizzed to Earth.
The blink-and-you'll-miss-it footage was shared by astronaut Paolo Nespoli. It was captured on November 5 as part of a series of night-time photographs taken as the Space Station was flying over the southern Atlantic Ocean towards Kazakhstan. The images were put together in a time-lapse video with a 1-second interval.
A fireball is "basically a very bright meteoroid – a small bit of natural 'space rock' – entering Earth's atmosphere and burning brighter than the background stars," Rudiger Jehn of the European Space Station's Space Situational Awareness Programme said.
The meteoroid can be seen between the 0:07 and 0:08 second mark, in the upper right section of the frame.
"Indeed it looks like a bright meteor, or fireball," Detlef Koschny, of the ESA's Space Situational Awareness Programme explained."When I stretch the scale then I can see that the object was below the airglow – assuming it was close to the Earth limb – see the brightness-adjusted screenshot below."
Koschny said that the fireball can be seen "illuminating the clouds from above," which means it was close to Earth.
"This particular meteoroid was moving much faster than typical, with an estimated speed of around 40 km/s." Jehn said.
The video also captures a number of lightning storms, which are a lot easier to spot than the fireball.
You can share this story on social media: