Plane crash in Russian Far East kills up to 6, child survives – reports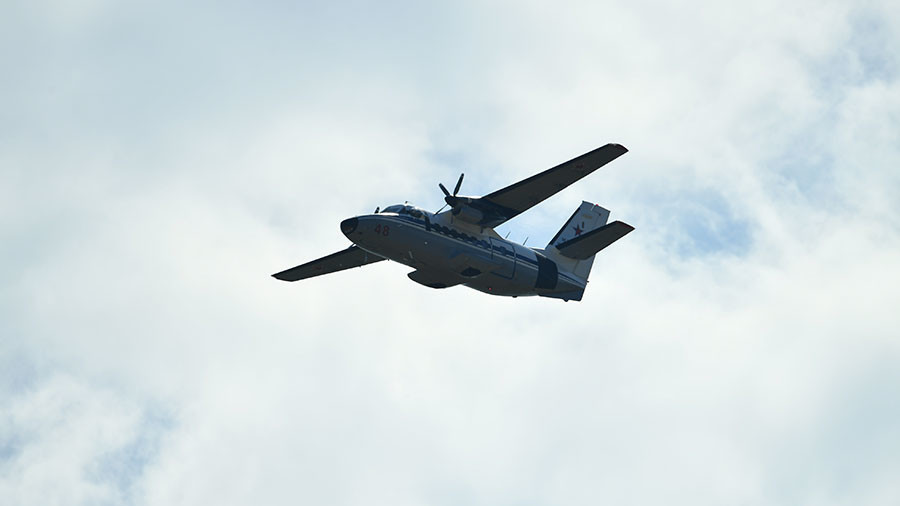 A small passenger plane has crashed in the Russian Far East, killing up to six people on board, according to local police. One child has survived the crash.
The plane went down as it was about to land at the local airport in the village of Nelkan, over 1,000 km from the regional capital, Khabarovsk. Seven people were on board the plane, including two crew members and a four-year-old child, local authorities say.
The incident occurred at 1:30 p.m. local time (3:30 a.m. GMT), the local office of the Emergencies Ministry reports.
The plane was reportedly a Let L-410 twin-engine aircraft with a maximum seating capacity of 19 passengers. It was owned by Khabarovsk Airlines.
Aviation authorities lost contact with the plane at about 2 kilometers from the airport, the Emergencies Ministry reports.
Fire and rescue crews and ambulances were dispatched to the site of the crash. The aircraft was damaged by the impact, but did not catch fire, the ministry added.
The plane made hard landing in the forest after it missed the runway by 1.5 to 2km, a local air traffic control official told Interfax later on Wednesday.
Experts are now looking at three possible causes of the crash, including difficult weather conditions, pilot error or technical issues, the Far Eastern branch of Russia's Investigative Committee said. The Ministry of Transport said the Interstate Aviation Committee (IAC) will also join the analysis.
However, a representative of Russia's weather forecast service in the Far East says the weather conditions in the village should not have posed any problems. "There was no snow, the wind was blowing at 3-4 m/s, no fog, the visibility was good," he told RIA Novosti.
A medical helicopter will airlift the surviving child to a hospital in Khabarovsk or to Nikolayevsk-on-Amur, some 500km from the village, the Khabarovsk government press service said in a statement. The child's condition is being determined.
You can share this story on social media: