Next generation 'robot dog' moves just like real life pooch (VIDEO)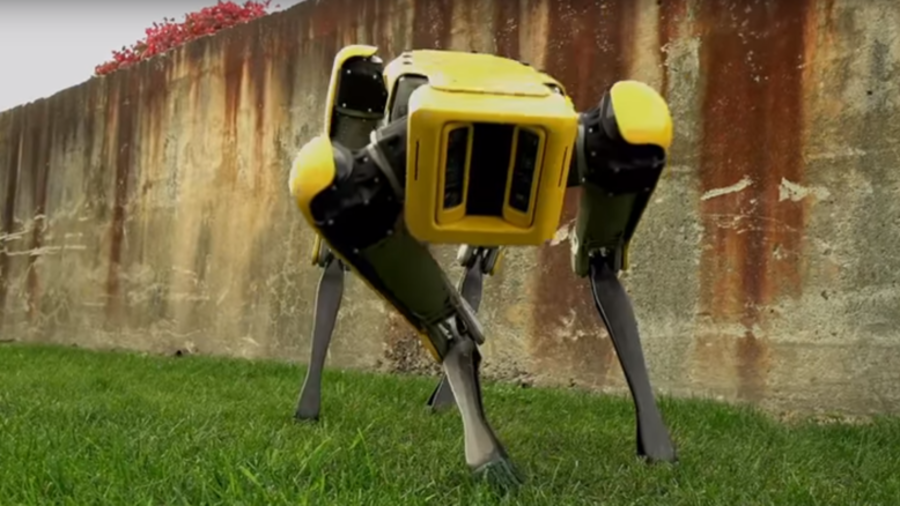 It may move like a cheery family dog, but as a first look at the latest creation from Boston Dynamic reveals, the SpotMini is anything but.
READ MORE: Robots are getting alarmingly better at human tasks (VIDEOS)
The robotics firm posted a sneak preview of the newest version of its SpotMini robot to YouTube Monday. The robot appears a sleeker and more agile upgrade on the rather less sure-footed prototype unveiled in June last year.
The new teaser video finishes on the caption 'coming soon,' but it's unclear whether Boston Dynamics is referring to the release of a retail version or simply a longer video of its robot dog scampering about on the lawn.
READ MORE: 'Nightmare inducing' robot unveiled in leaked Boston Dynamics video (VIDEO)
Once owned by Google's Alphabet Inc, Boston Dynamics was sold to Japanese telecoms and technology firm SoftBank earlier this year. In February, Boston Dynamics showed off its parkour robot Handle, demonstrating some impressive jumps and also showing it could be put to practical use moving boxes.
The development of the firm's humanoid Atlas robot has also caused further alarm among those already deeply troubled by the rate at which robots are getting better at human tasks. A study from Oxford and Yale University, based on responses from more than 300 AI experts, said AI could automate all human tasks by 2053.
You can share this story on social media: