Mob torches village in Bangladesh after reports of local insulting Prophet Muhammad on Facebook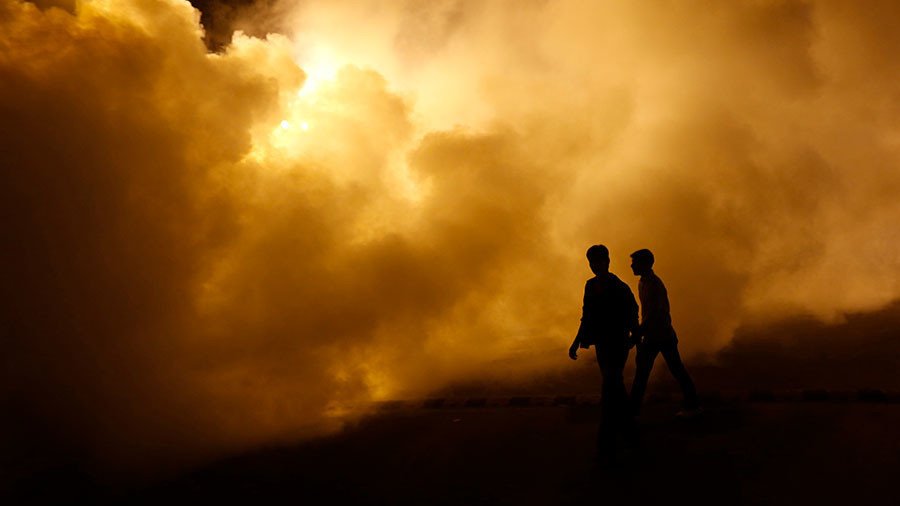 A thousands-strong mob set ablaze a Hindu village in Bangladesh after rumors began spreading in the area, alleging that a man from their community insulted Prophet Muhammad on Facebook. Police had to intervene to ward off the angry crowd.
Some 20,000 people began amassing in the area after police received a complaint claiming that the Hindu village resident had insulted Prophet Mohammed in a Facebook post a few days ago, according to the Dhaka Tribune. It is said many of them arrived from the neighboring communities. At least 30 houses belonging to Hindus in Thakurpara village, some 300km from the Bangladeshi capital Dhaka, were then torched, local media said.
Six people were also reportedly injured when clashes between the crowds and police turned violent. Amid an escalating situation, police used rubber bullets and tear gas to ward off and disperse the angry mobsters.
One youth apparently succumbed to his injuries after he was hospitalized. Locals later sealed the Rangpur-Dinajpur highway to protest the police response, blocking traffic for several hours.
The reported "insulter" is apparently not living in the affected community anymore, having moved to another locality, local media reported. Bangladeshi authorities have meanwhile assured the villagers "that compensation will be paid to affected persons to rebuild their houses and adequate security will be provided."
Bangladesh is world's third largest Muslim majority country after Indonesia and Pakistan. More than 80 percent of the population follows Islam in the country while only some 12 percent of Bangladeshis are Hindu. Between 2013 and 2016, nearly 50 people, including members of religious minorities, foreigners and liberal activists, were killed there by Islamists.
The alarming situation prompted more than 100,000 local clerics to sign a religious edict (fatwa) against the killing of non-Muslims, members of minority groups and secular campaigners in 2016.
You can share this story on social media: