Damascus denounces US-led coalition for adding 'new bloody massacres' to their 'war crimes record'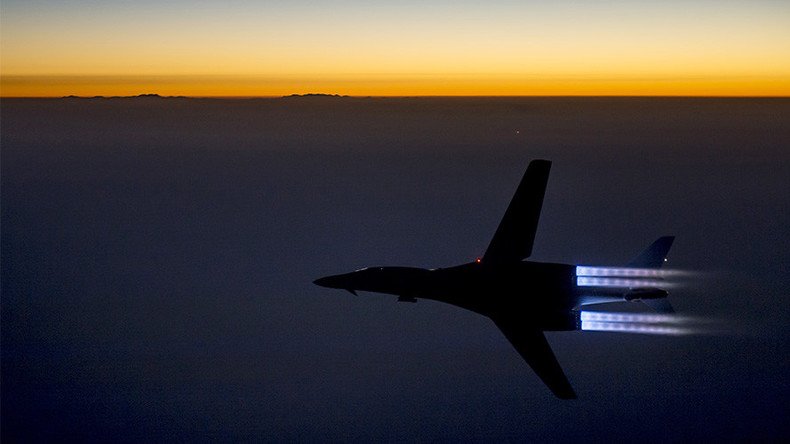 President Bashar Assad's government has once again condemned the indiscriminate bombardment by the US-led coalition which continues to kill civilians and destroy the country's infrastructure, while at the same time, hampering Damascus' anti-terrorist efforts.
The Syrian government expresses "strong condemnation" of the ongoing attacks against civilians carried out as part of US-led Operation Inherent Resolve, the Permanent Mission of the Syrian Arab Republic to the UN said in its latest communication addressed to the UN Secretary-General and the President of the Security Council.
Syria accused the "rogue coalition" of adding "new bloody massacres" to their records of "war crimes and crimes against humanity."
The letter stated that just this Saturday, the US-led coalition was operating in residential areas in the al-Duwaiji village, Deir ez-Zor, killing 10 civilians, wounding "scores," and causing "massive material damage" to local civilian infrastructure. It further claimed that coalition jets targeted a paramedic vehicle on its way to help the injured, killing everyone inside.
Damascus is further dismayed and alarmed over countries who claim to be vigilant about the rule of law and human rights turning a blind eye to the "massacres" being committed in Raqqa and Deir ez-Zor, SANA reported, citing the contents of the letters.
As troops of the so-called Syrian Democratic Force (SDF) continue their US-led military operation in the northeast of the country, the Syrian government remains firm in their "suspicion" that the US-led bombing campaign, and its support for opposition groups on the ground, are coordinated campaigns to help Islamic State (IS, formerly ISIS/ISIL) terrorists attack government forces. The letters noted that IS attacks on government positions continue to come from areas where the US coalition's proxy forces are deployed.
Furthermore, Syria believes that the ongoing airstrikes are aimed at derailing the Syrian Army's progress against IS terrorists. The Syrian government called on the UN to take "immediate" action to "stop the brutal crimes perpetrated by the illegal 'coalition'... And to prevent further crimes and attacks on the Syrian people as well as [on] the sovereignty and territorial integrity of Syria."



You can share this story on social media: