Indian politician likens smog-afflicted city to a 'gas chamber' (VIDEOS, PHOTOS)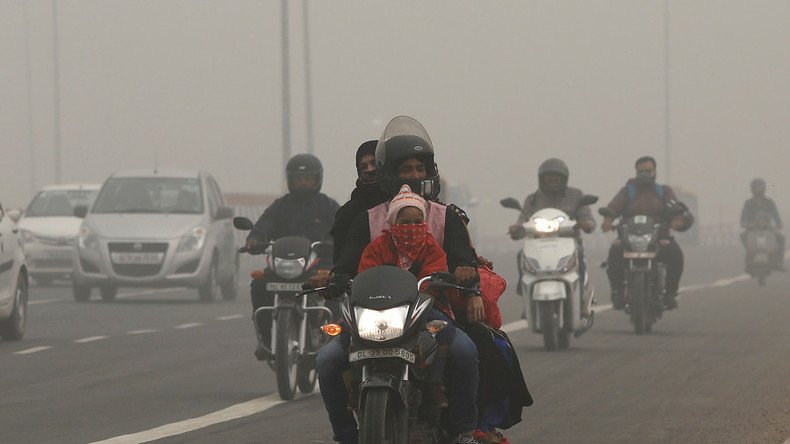 A top Indian politician did not mince words when describing the air pollution in the capital New Delhi, likening conditions in the city to a 'gas chamber.' As Chief Minister Arvind Kejriwal spoke, authorities continued to grapple with the emergency.
Toxic smog engulfed the city for a fourth day on Friday. Officials declared a pollution emergency, as smog blanketed the capital forcing schools to close and causing traffic chaos, as drivers struggled to cope with near-zero visibility.
The crisis was caused by various factors: illegal crop burning in the surrounding farm states, vehicle exhaust emissions in a city with limited public transport and swirling construction dust. The problem has been compounded this year by still weather conditions, according to the Met Office. Residents complained of headaches, coughs and stinging eyes, and many have stayed home.
Chief Minister Kejriwal called the city a "gas chamber," and said he was seeking meetings with officials to address the situation, reports India's NDTV. Lung surgeon Arvind Kumar echoed the minister's sentiments, calling the crisis the worst he has ever seen.
"The situation as it exists today is the worst that I have seen in my 35 years staying in the city of Delhi" he said, while also calling for the city to be evacuated.
"As a doctor, I have no problem saying that the situation today is a public health emergency. If you want to protect people, we should be ordering the evacuation of Delhi. Closing down all schools. Closing down all offices," he added.
Meanwhile, Reuters reports that the country plans to spray the city of 20 million people with water in a bid to combat the smog, which is said to be 10 times as bad as the notoriously polluted city of Beijing.
READ MORE: Global trade causes more than 20% of premature air pollution deaths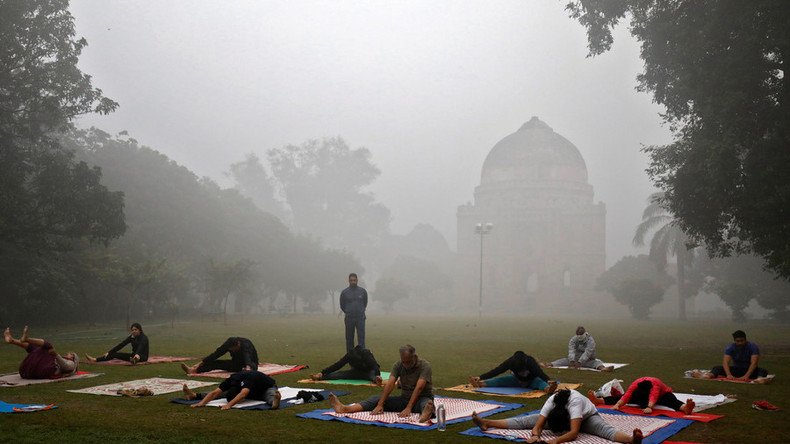 You can share this story on social media: