Reddit bans 40,000-member Incels 'misogynist' group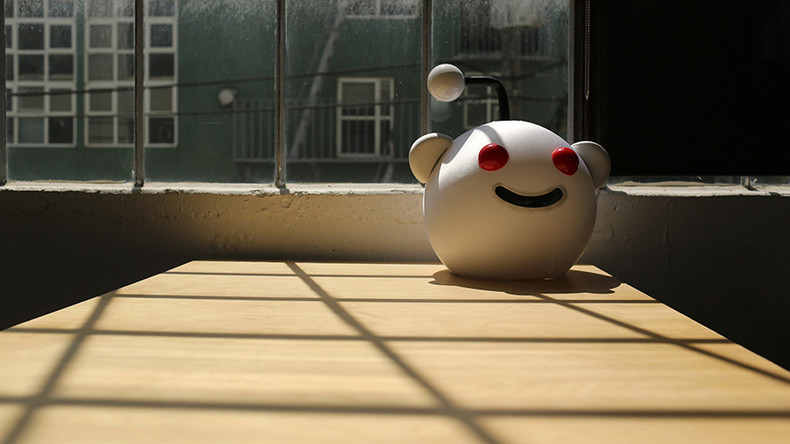 Reddit has banned a controversial community of "involuntarily celibate" men who justified rape. The move comes after the social news aggregator changed its policy that will see content which incites violence removed.
The group, Incels, had 40,000 members and started as a "support group" for those lacking a love life, but some of the posts appeared to be more misogynist and even violent. Members refer to women as "femoids," with some of the more popular posts being: "All women are sluts" and "reasons why women are the embodiment of evil."
Incel Tears, a group that monitored Incels, highlighted instances of the group calling for and justifying rape. "Incels should be able to drug and rape women" and "Why rape should be legal" are some of the examples found.
In one case, a member explained that the #metoo hashtag, which sexual assault victims are using to tell their stories, should also include victims of "reverse rape," which they explained is when a person refuses to date someone because of their appearance or due to a bias.
Reddit updated its policy this week and said content that "encourages, glorifies, incites or calls for violence or physical harm against an individual or group of people" will be blocked.
"Communities focused on this content and users who post such content will be banned from the site. As of November 7, r/Incels has been banned for violating this policy," a Reddit spokeswoman told the Guardian.
There has been speculation that the subreddit was closed after one of its members shared videos of himself catfishing a girl on Tinder. He pretended to be a different person and arranged to meet with her so that he could confront her about why she chose to meet a good looking person and to ask why he wasn't getting any Tinder matches. There were reportedly a number of similar incidents Incel members boasted about.
READ MORE: 'Alt-right' groups banned from Reddit in shock move
According to reports, in October, one member sparked concern after he posed as a woman in a different subreddit to ask how someone that had been drugged and raped would go about identifying their rapist. The post has since been removed.
In late October, Reddit banned a number of far-right and Nazi subreddits that violated its policy.
You can share this story on social media: